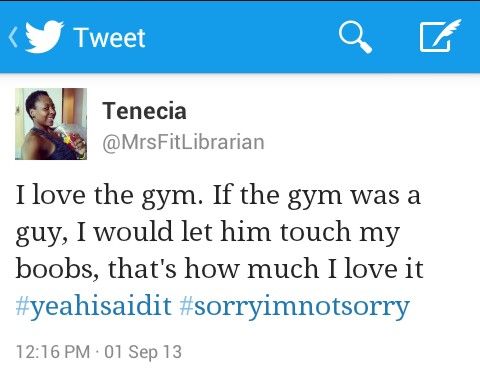 As you can tell from my tweet, I love going to the gym. Over time training has become one of my favorite things to do. I love lifting hard and I love lifting heavy. To help me do both of those things, especially when prepping for shows, I will look to supplements to help me handle my business in the gym. This is where
Jacked in a Box
from Muscle and Fitness comes in.
*cue the choir*
I've talked about the monthly supplement sample boxes I've received in the past (see my "
Muscle and Fitness Goodies Giveaway
" & "
It Does My Body Good
" posts) and my experience with the program has been nothing but positive. I can't always use the samples right when I receive them but trust me, they do get used! I thought I would highlight some of the samples I've received over the past few months.
I was beyond excited when I opened one of my sample boxes and it contained a sample of
Jack3d
in it. I have been wanting to try this particular supplement for a very long time. There had some issues in the past with this particular supplement and the end result was USP Labs changing the formula. Tom is of the opinion that the new formula is not a powerful as the original. I never tried the original formula so I can't give an opinion on it but I can say the new formula was just "meh" to me. I didn't do cartwheels over it but it gave me a slight boost of energy before my workout. I'm not eager to buy a full-size container of this stuff but if I was given another free sample, I would definitely use it.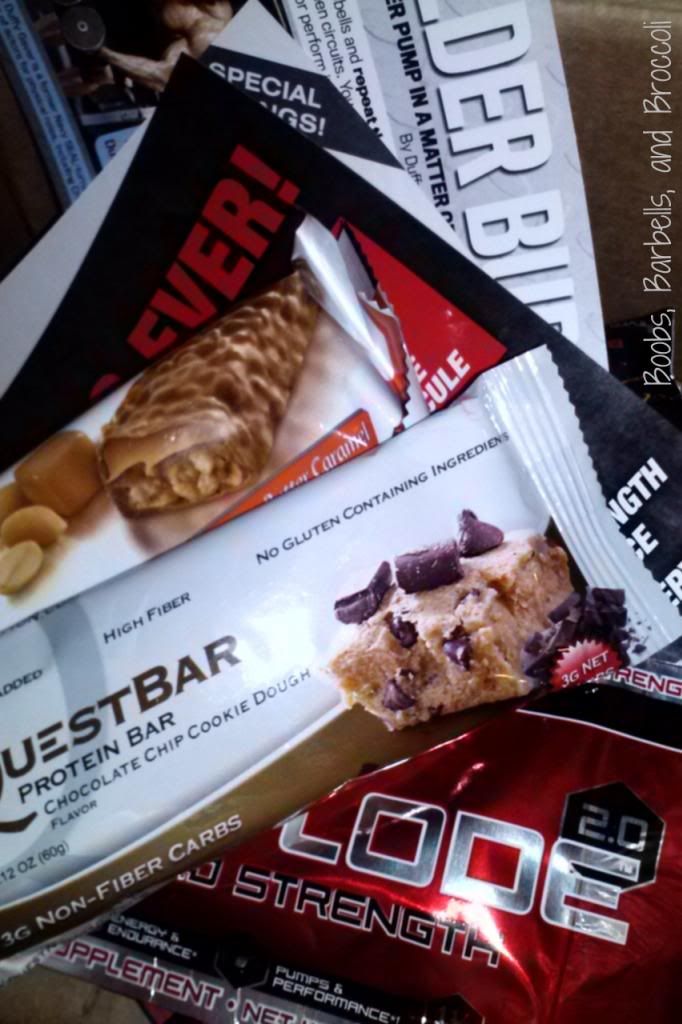 If you're concerned that all you'll get each month is samples of pre-workout supplements and protein powders, there...there...stop worrying :) In the box pictured above, I did receive pre-workout supplements but I also received two protein bars, one of which was a
Questbar
. Now, if you have been living under a rock for the past year or so, Questbars are the current craze in protein bars. I know lots of competitors love them, especially after warming them up for a few seconds in the microwave. When we were in Chicago, Genie was stocking up on the free full-size samples they were giving out at Junior Nationals.
The sample I received from Muscle & Fitness was the first time I had ever tried the bar. I am not a huge fan of protein bars. They all taste artificial and chalky to me and I'm sorry to say, this one was no exception. As I sat there chewing each bite, I thought to myself "I don't get it". I'm not even sure the added step of microwaving the bar would have changed my mind. I'm just not a fan.
Now, you're probably thinking "if the sample box is so awesome, why have you only talked about what you didn't like?" Be patient...I'm gettin' to the good stuff! :)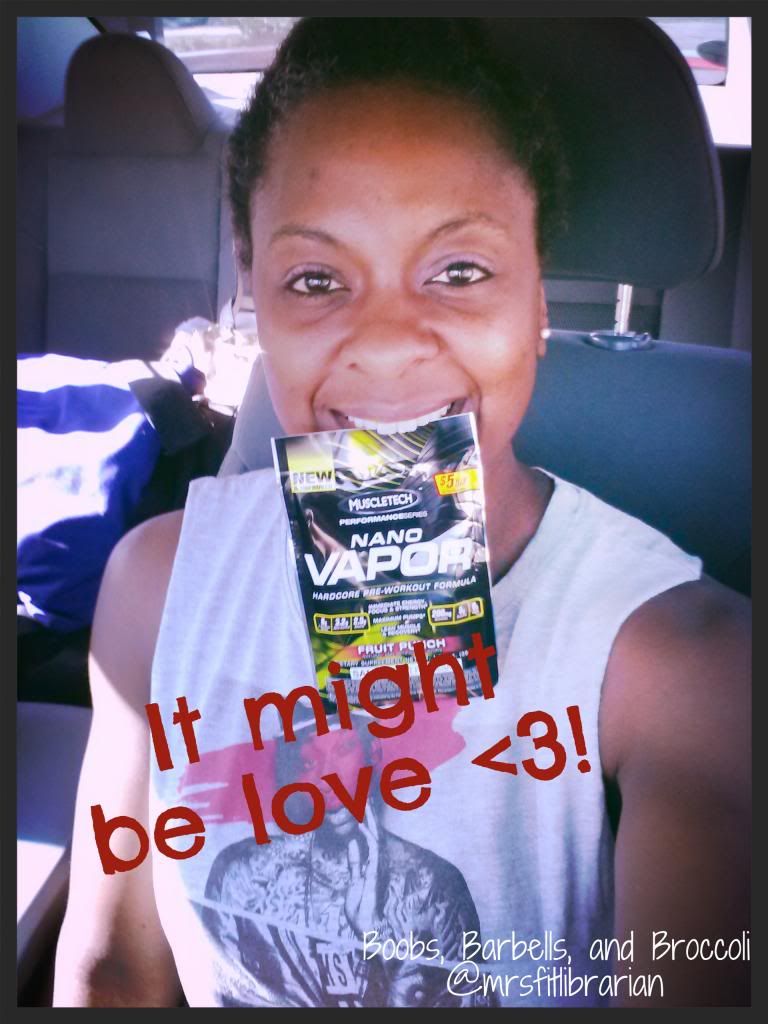 Apparently, I expect a lot from my pre-workout supplements. Tom's theory is that I have a high tolerance for pretty much everything so something that might have a normal person bouncing off of the walls (like Jack3d) just gives me a teeny tiny boost. When I find something that gives me the physical and mental effects I'm looking for, I snatch it up.
Nano Vapor
from MuscleTech is on my "Get Your Grubby Hands On It" list. From the
Muscletech
website:
"NANO VAPOR® helps ignite the energy you need to train with extreme intensity and prime your body for rapid and massive muscle pumps, which is a key component of a true musclebuilding workout."
This stuff does exactly what it claims to do! I feel insanely focused and strong when I'm in the gym after taking Nano Vapor. I don't feel hyper or jittery but I definitely have a heightened level of energy. The taste and smell are amazing (because you guys know how I feel about taking things that smell or taste funny!). The first time I used the supplement, I had to force myself to stop my workout. I had put myself through a brutal shoulder workout and 75 minutes in, I still felt like I could keep going.
I know have a full container of
Nano Vapor
in my supplement cabinet and I use it on my heavy back & shoulders days (gotta grow baby!). It really helps me push myself to lift heavier and harder. I've started telling everyone that it's my #SheHulkSmash weapon :)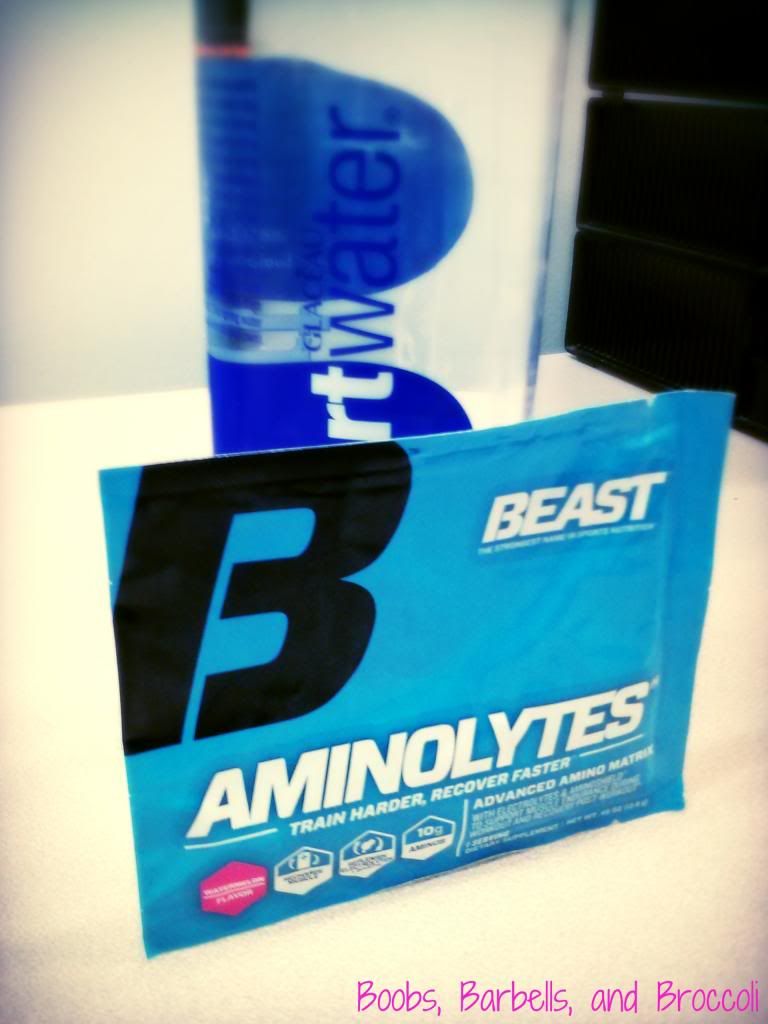 Before!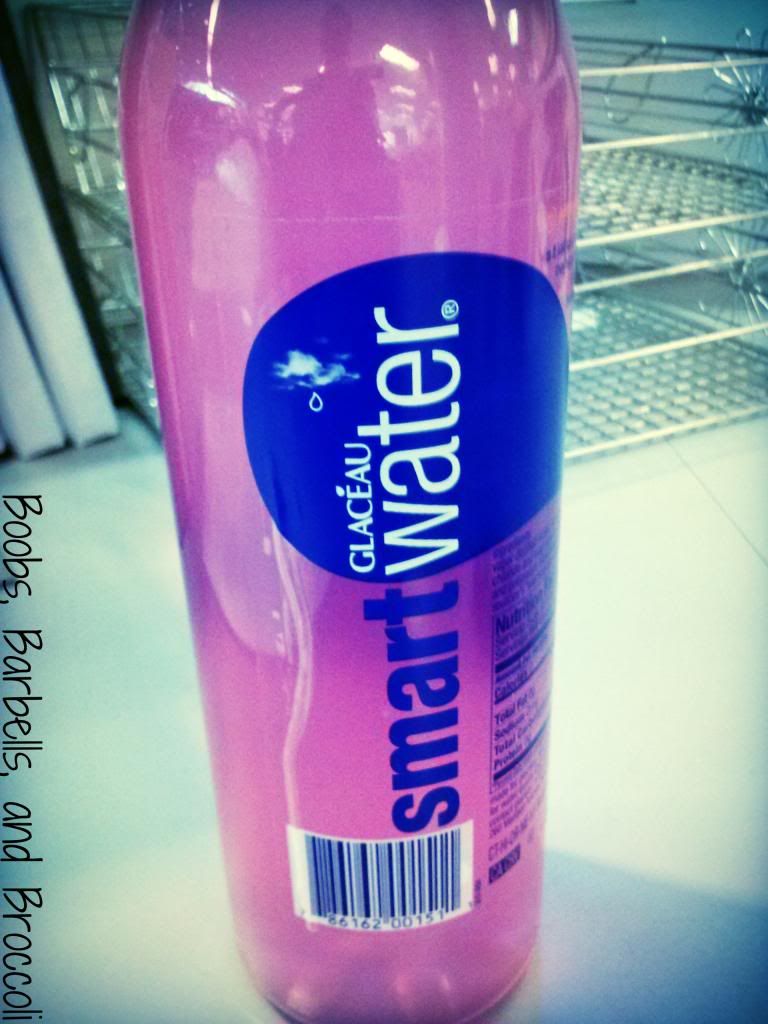 After!
Have any of you used
Beast Sports Nutrition
products? This company has some really great stuff out that you should try. I have "discovered" many of their products through
Jacked in a Box
and I'm really starting to fall in love with them! Products that I have tried, liked, and have ordered include
Amphetalean
,
Beast Mode
, and
Aminolytes
. I like that this company creates products that they call "multi-purpose" - they want to create products that fulfill the multiple needs of the person taking them in order to save them from having to order a ridiculous amount of different products.
Other samples that I have received and have given two thumbs up to are:
I really enjoy receiving these monthly boxes because it helps satisfy my curiosity about products while helping me save money (imagine if I had purchased a full-size container of Jack3d or a box of Questbars?!?). Plus, who doesn't like getting boxes in the mail when it's not your birthday or Christmas?? :)
I received these products free of charge and was given no compensation for this review.
All opinions expressed are my own.