My love affair with the Iron Gals brand began a few months ago when I was Instagram and saw a picture of a shirt with the word "IronGals" on the front and "Strength is Beauty" on the back. I saw the shirt and instantly knew I had to have it. It was more than me thinking the shirt was cute. I had to have it because if you ask anyone who knows me, I always talk about the beauty of being strong not only physically but also mentally.
Motivational & Posing Seminar with Jessie Hilgenberg on March 8th
I talked about my newfound love affair in my "
It Could Be Love
" post and the second I saw they had the shirt in other colors, I snatched it up! I've been wearing them everywhere including the posing clinic I told you guys about a couple of weeks ago. I felt (and still STRONGLY feel) like I had found a message that spoke to who I was and what I believed in.
I have always been a huge fan of supporting local businesses so I loved (and still love) that I can order my supplements locally and they are hand delivered them to me - can you say perfection?!?! The first time I met each one of the guys, we had the best interaction. We laughed and talked like we had known each other for years. It was these connections that solidified for me that this was a business I would save my allowance to support :)
I was blown away when Nate (on the right in the picture above) pulled me aside at the NPC Terminator show and informed me that they wanted to sponsor me. I think I stood there with my mouth open for what felt like hours. I mumbled some ridiculous (I'm sure!) response and we agreed to discuss it in more detail at a later date. I ran power walked strolled back to my seat and excitedly told my friend KC "I just found out that I'm sponsored!!!"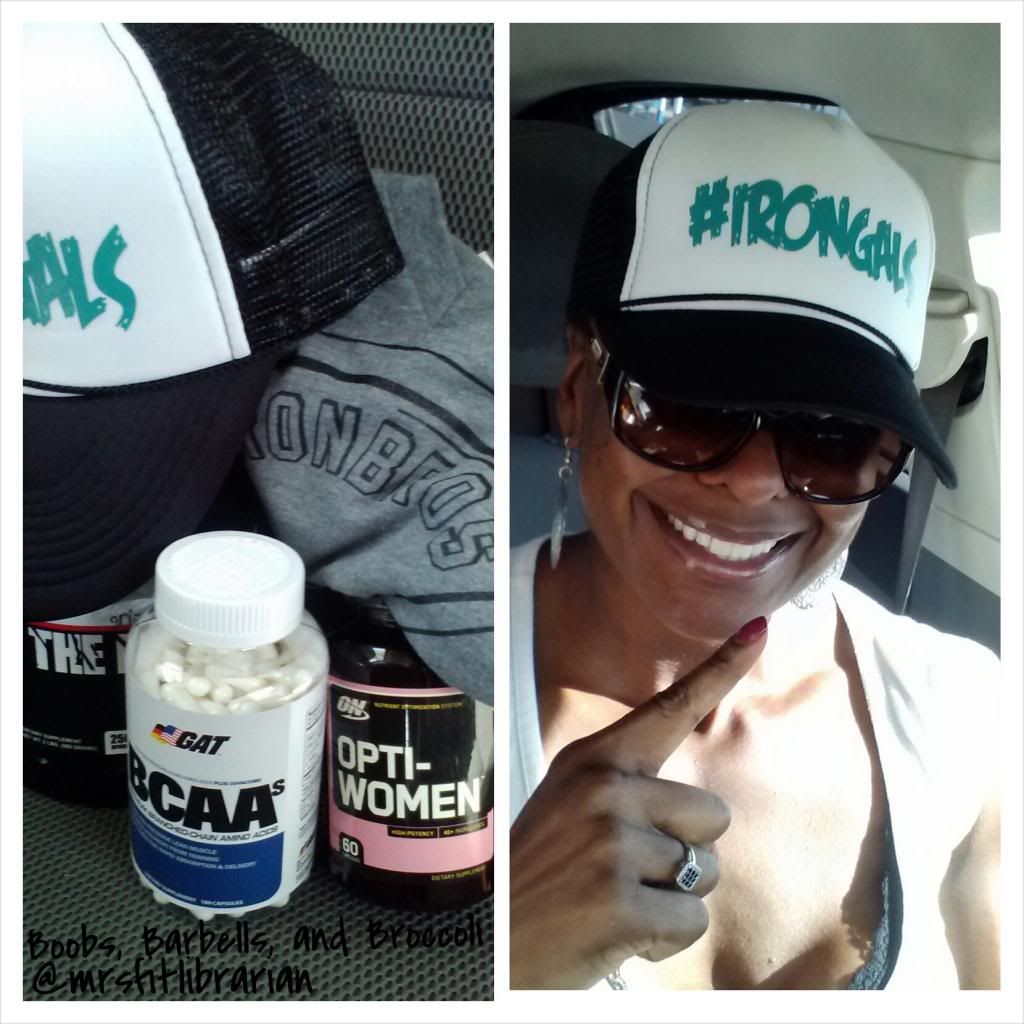 They surprised me with a delivery of goodies last Friday!

I am incredibly honored to be sponsored by & working with the
Iron Bros
. The fact that they see potential in me and want to support me on my journey to the stage this year is crazy to me!! I can't tell you what it feels like to have guys like this in my corner - telling me that they know I'm worth the investment - that I'm going to do well this year. It means more to me than I can express!!