Epic salad!
I love food. Plain & simple.
Food and I have a mad, passionate love affair going on and you know what, I don't care who knows it!
Protein pancakes...yes please!!


I joke that each time I start prep, my inner fat girl dies. She dies because she can no longer have Little Debbie Swiss Rolls, carne asada fries, apple fritters, pancakes, candy corn, should I go on??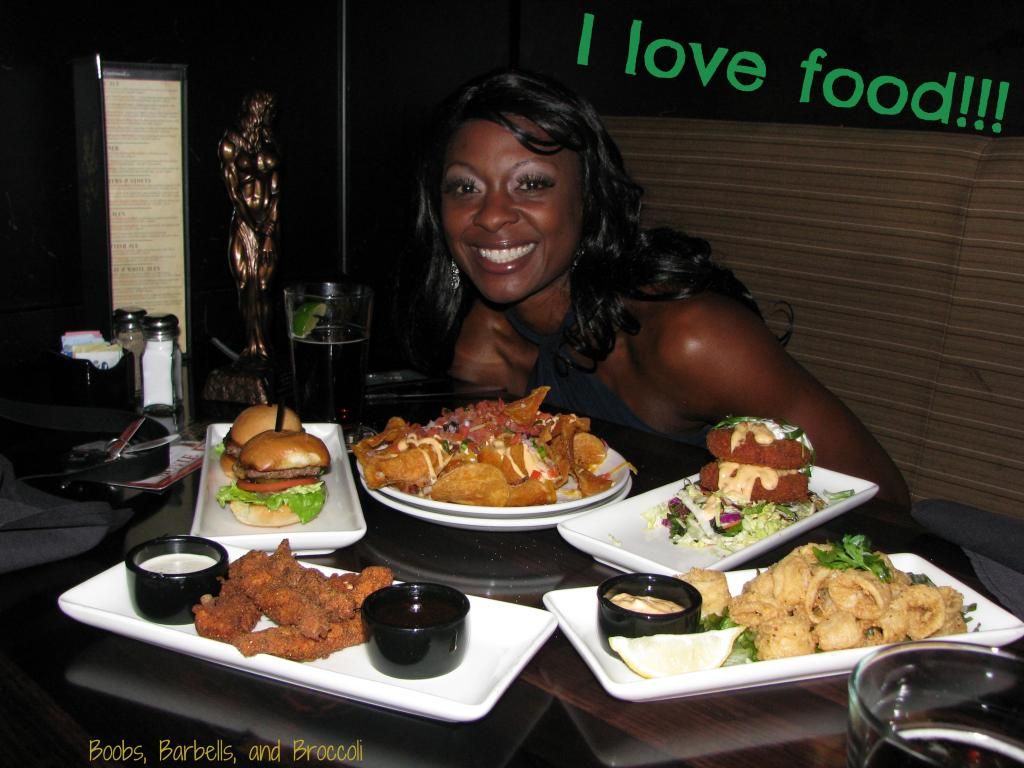 What I have come to realize over time is that I am an emotional eater. I eat when I'm sad. I eat when I'm mad. I eat when I'm stressed. I eat when I'm bored. I eat...well....you get the idea. (I touched on this a little bit in my
Face to Face With the Old Me
post)
This improvement season, I am doing my best to step away from the mindless eating and eat with a purpose. I am working on feeling and dealing with my emotions versus numbing them with fried food and sweet treats. I am making a conscious effort to eat as healthy as possible and not turn to the foods that are "off-limits" during prep just because it's my "off-season" and technically I can have them. Some days, I do a really great job of this and other days, I fall flat on my face!!
Luckily, Kammie from
Sensual Appeal
has created a cookbook that just might help me fight the good fight. Sometimes, for one reason or another, I just need to cook for myself and I haven't quite mastered the art of cooking for one or cooking for one with just enough leftovers that will get eaten and not go to waste! :)
Kammie has recently created a delicious and healthy
"Single Servings Recipe" eCookBook
! I had the opportunity to preview this eCookbook and I have to tell you, there are some amazing recipes in this thing! I am excited about making the Chocolate Chip Pan-Cookie, Reese Overnight Oats, Raspberry Mint Yogurt Bites, and the S'Mores Mug Cake just to name a few!
The eCookBook is only $7.99 but
Kammie
has graciously offered you, my lovely readers, a discount code worth 25% off!! The code is BLOG25! Head over to her blog and order your copy today. Once you order the book and have tried a couple of the recipes, come back and share with rest of us your thoughts!
Oh...and since we're on the topic of food and eating, check out Charlotte's post from Wild Things Run Free entitled "
Food Is Joyous - Treat It As So
". I really like what she has to say about food and us viewing it as the enemy!
I received this product free of charge and was given no compensation for this review.
All opinions expressed are my own.