No, there was no death by chocolate or carne asada fries! I have been settling into a regular routine that doesn't involve a looming figure competition. It's a bit strange since I have spent most of this year preparing for competitions but I am NOT complaining! :)
Y'all know that I am a woman on the move. I am constantly juggling my mom, wife, librarian, and figure competitor duties. I only have a certain number of hours to get a ridiculous amount of things done as you might recall from my
"A Day in the Life"
post. A significant number of my workouts take place during my lunch hour or in between running errands on a Saturday or Sunday. Now, I'm going to share something with you that may cause you to wrinkle up your nose and whisper vehemently "You Nasty!!"
I don't always shower after my lunchtime
or "in between" workouts.
whore's bath
" ;) I know..I know...you're disgusted with me but guess what? I think I've found the solution to my issue.
I received a delivery of this product last week and I couldn't wait to try it out!! It turned out that I would have to wait longer than I originally anticipated due to the fact that I injured myself and had to stay out of the gym for a few days.
I had full schedule planned for my Saturday which included a return to the gym so I made it a point to add one of the wipes to my bag. I love that each wipe is individually packaged and it is not big & bulky. The wipe fit perfectly in the front pocket of my Nike bag - perfection!
It was leg day and you can tell my Wonder Woman socks, it was not going to be a light & easy workout. In addition to weight training, there was a 20 minute cardio date with the Arc Trainer that was scheduled.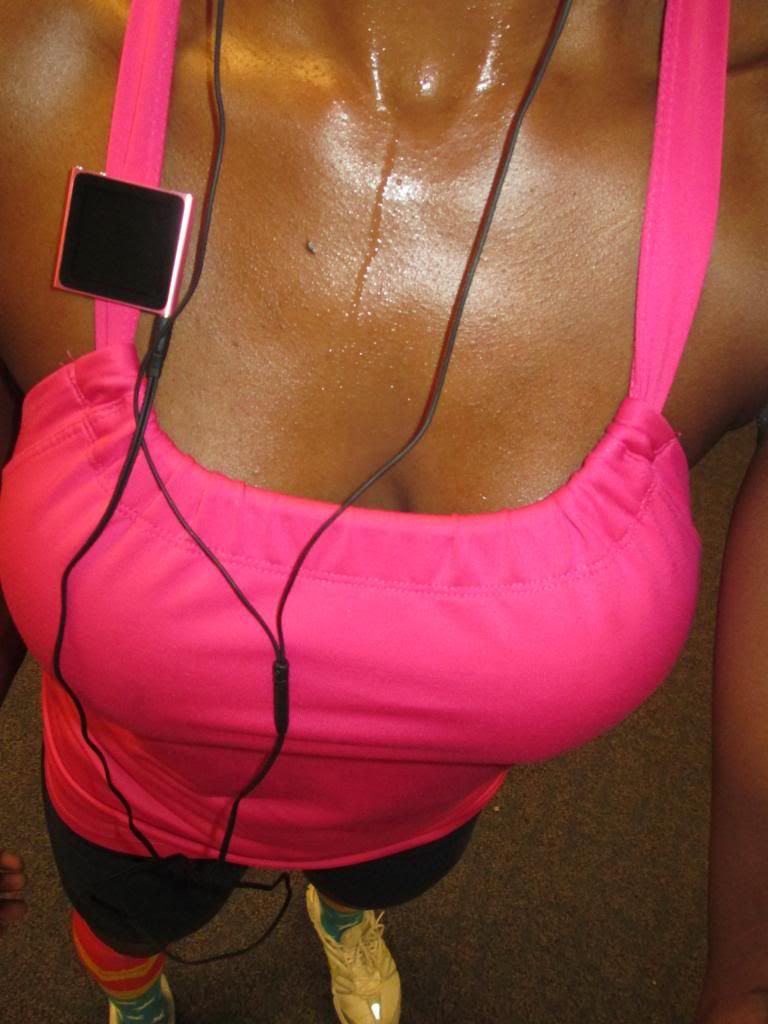 Workout complete!
At the end of my workout, I wasn't dripping with sweat but I was definitely glistening. I want to assure you that I did NOT go lighter or easier on my workout because I knew I was going to be trying out this product when I was done. You guys know me, it's go big or go home and that's exactly what I did!
If you're worried about the wipe not being big enough or strong enough to handle a dirty sweaty job, don't be!! The wipe is 9 x 8 and while it is not as thick as a washcloth, it is not thin like a baby wipe. The ShowerPill
website
describes the wipe as "thick and durable" and I have to agree. At no point while I was using it did I worry about it tearing or falling apart.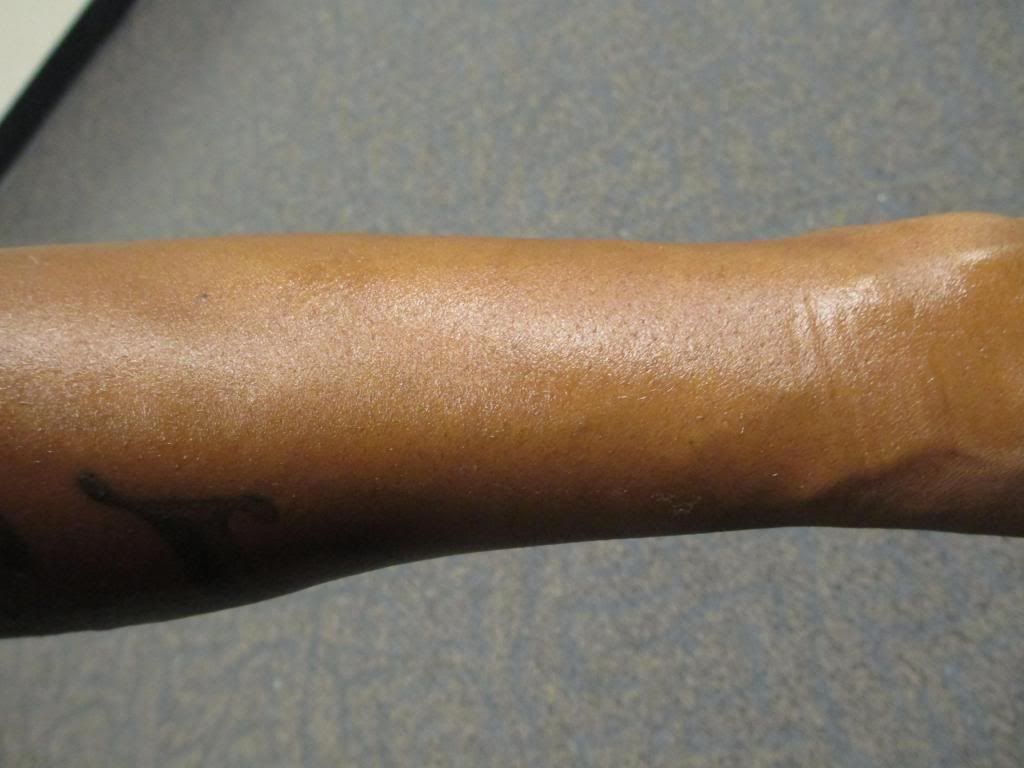 After using Athletic Body Wipe. Yep, it's wet :)
I was pleasantly surprised to find that the wipe has a significant amount of liquid in it. I was expecting my skin to still be slightly dry after using the Athletic Wipe on it but that was definitely not the case. I'm not saying my skin was wet like it would be if I had been in a shower but it was not bone dry. It was wet enough that I had to wait a couple of minutes before putting on my clothes and moisturizing. #score
As I got dressed, I realized that I did not feel slimy or sticky. Again, I did not feel like I had just taken a hot shower where I scrubbed my body with
St. Ives Mineral Therapy Body Wash
(my favorite!) and a loofah but I felt fresher and less grimy. Now who doesn't want that??
If you're interested in trying this product,
ShowerPill
is hosting a Black Friday sale on Amazon.com!
Just place 3 boxes of the Athletic Body Wipes in your shopping cart and enter the code "SPFRIDAY" to receive the 3rd box free. Keep in mind that this offer is valid 11/23/12-11/25/12.
If you're not convinced that this is the product for you, find out what other athletes have to say about the ShowerPill wipes: