Wearing my horns proudly ;)
Hey y'all!! How are you?? It's been a busy time for me but I'm not complaining! Last Wednesday was Halloween and while I didn't get to partake in any of the candies and baked goods, I did get to "dress up". You know you're the resident troublemaker when you walk into the building, your supervisor looks at you and says, "You know that it's Halloween and you were allowed to dress you today". All I could do was laugh :)
I decided to start peak week off in style. Want to know what I did???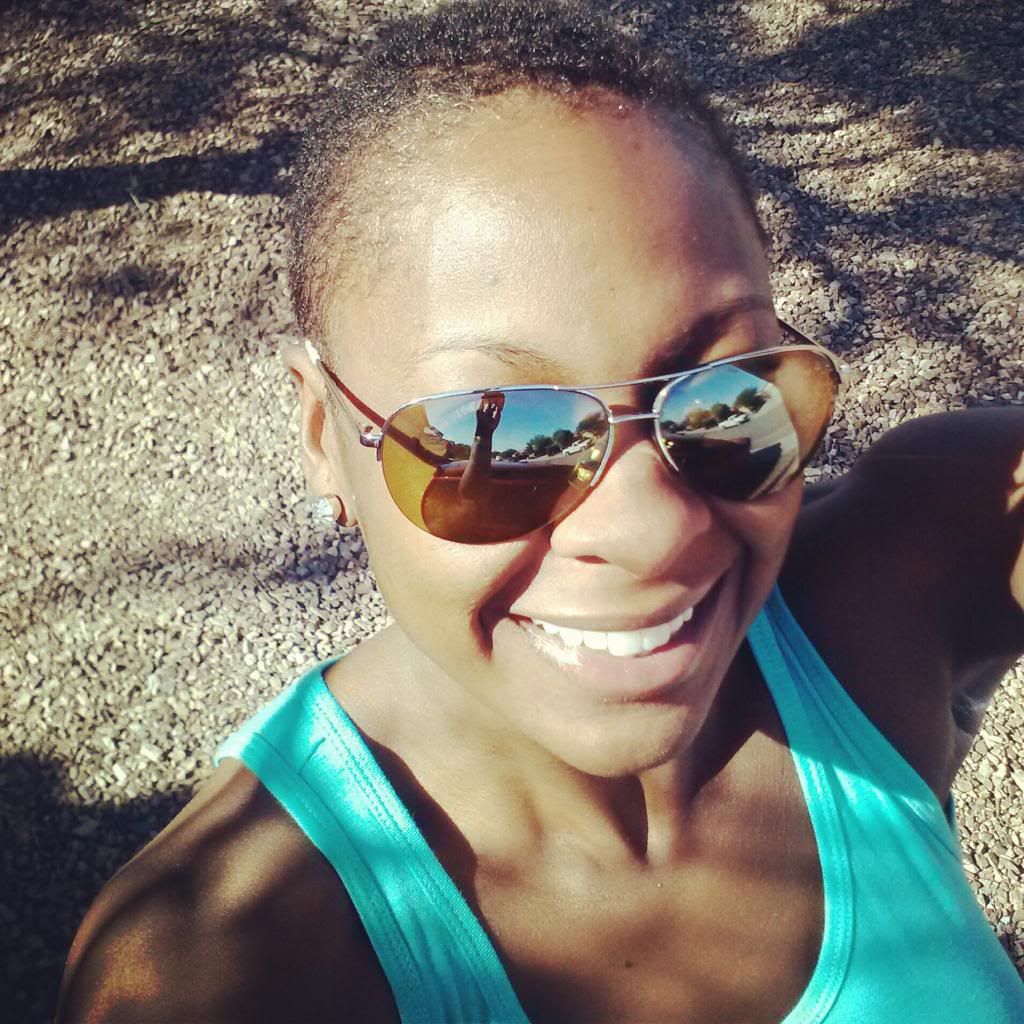 Yep! I...well...technically Tom (lol)....cut off all of my hair! I've been itching to do something different and I think I've settled on a new 'do for 2013 (I'm not saying what it is yet) but I have to start "from scratch". I love wearing my hair short for so many reasons including spending less time in the mirror in the morning!
So, peak week is finally here and I feel sorta like a pro at it now. Ok, that's a complete lie! I never know what my body is going to do the days leading up to a show! This time around, I decided to take more time off from work so I can rest, relax, and just feel less rushed so that will be a change. I'm a little nervous about going out of town at the end of the week. My sister is pregnant and is thisclose to her due date so I'm sending mental messages to my nephew to stay put until at least Sunday afternoon. Let's hope he's not stubborn like his mother and decides to do his own thing :)
I'll leave you with a couple of pictures from this morning's check-in. I would be a total liar if I said I wasn't excited about the second picture. I think I might be able to kill it from the back come Friday - there's still work to do but I think I'm closer than I've ever been - cross your fingers!!!
5 days, 3 hours, and 59 minutes until pre-judging.
If ever there was time to go big or go home, this is it!