Hello...hello....hello....is anybody out there?? *taps the mic*
I know! It's been forever and a day since I've updated this thing but I promise I have a good reason for being absent.
Yes, that's me. Yes, I'm crying.
My baby sister had her baby! Jaxon Liam joined our crazy fam bam on Friday, November 23 at 7:30 pm. My sister was a trooper, let me tell you! She had been in labor for most of the day and had pushed like champion for 2 hours before Jaxon decided to grace us with his presence.
The Princess and her new cousin
Other really awesome things that have happened while I've been away include....
Gelson's!!!



From this guy -->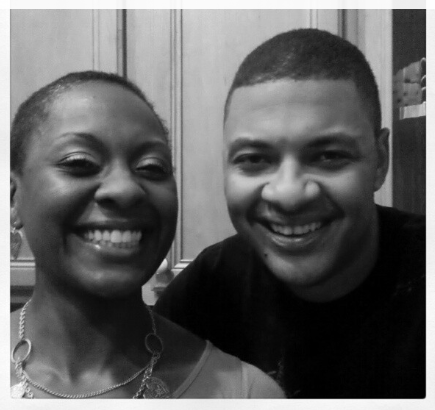 My baby bro!
That's right! My brother came home for short visit and he came bearing gifts....gifts from
Gelson's
!! It is a really good thing there isn't a Gelson's here because I would be there err day and would be as big as a house!
One last awesome thing I have to share before I go is the pictures from my photo shoot with Ana from
Urban Chick Foto
. I had the wonderful opportunity to shoot with Ana the weekend I was in Mesa for my competition. I don't have a lot of experience doing photo shoots so I'm always nervous and awkward but Ana is so calming & reassuring. I tell her and everyone else that her camera has magical powers! If you're interested in seeing some of the images she captured during our time together, you can see them in her blog post "
Tenecia - NPC Figure Competitor
".
I haven't forgotten that I owe you guys a show recap...plus I need to update you on my training and goals for 2013...I promise to do that soon...I need more hours in my day! :)