Playlist Thursday is this great weekly posting that
Pavement Runner
features on his blog on...you guessed it...Thursdays! Each week, he features a theme and shares one song that is something old, another that is something current, and one that is something to consider. I find myself heading over to Pavement Runner each Thursday to see what songs are going to be featured and felt brave enough to participate again, after a short hiatus, this week!
I also like to live vicariously through him in terms of the running and miles this man logs. He is the definition of "beast mode" and "Fitfluential"!! Don't believe me?!?! The man just completed a 50 mile run in some serious conditions (rain, mud, etc)...anyway....you have to head over to his blog...not only for the music but his posts about running, training, and the beautiful First Lady! :)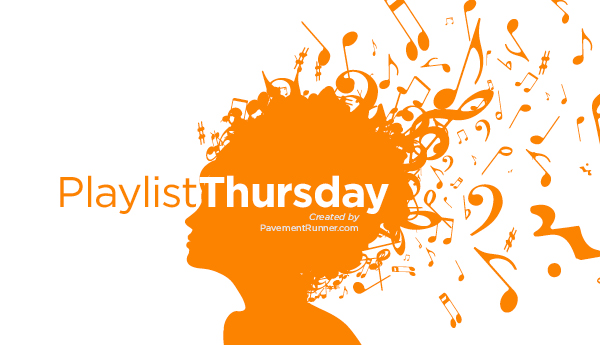 This week's theme is "High School Jams" and while high school was not the best time in my life, some of the music I still love to this day was discovered during this turbulent time :) Here are some of the songs that add some flava' while taking me back into time!
Something Old
Artist: Jon B.
Title: Are You Still Down?
Side note: I spent many hours daydreaming about this white boy who sang like an angel and was gangsta' enough to have 'Pac on his song *sigh*
Quotable: "Yeah, I can see that you want me. By the way that you smile. R u still down for me?"
Something Current
Artist: The Fugees
Song: Killing Me Softly
Side Note: My friend Tiffany introduced me to The Fugees one morning while we were waiting for the bus to take us to school. Tiffany was C-O-O-L....her clothes, her makeup, her attitude...and I knew when she told me this group was the best group out there, she knew what she was talking about.
Additional side note: Our classmates would ask Tiffany and I to sing this song in our Journalism class. I'm not gonna lie, our harmony was the sh!t :)
Quotable: "I heard he sang a good song. I heard he had a style. And so I came to see him and listen for a while."
Something to Consider
Artist: Angie Martinez, Lil Kim, Da Brat, Left Eye, Missy Elliott
Song: Not Tonight (Ladies Night Remix)
Side note: I love this song!! No beef, no catfights, no one giving each other the stank eye! See ladies, you can be awesome in your own element while joining forces with other equally awesome women on projects!
Quotable: "Aiyyo Kim, heheh, ya kno' what I'm sayin? I ain't even gon' leave without sayin sumthin' on this track.You ain't gonna use me to just be singin' hooks. What I look like? Patti LaBelle or somebody?"
*please note there is profanity in this video*
If you want to see playlists from other bloggers, head over to the
Playlist Thursday Catalogue
page!