Do you remember that quote from The Field of Dreams --> "if you build it, they will come"? This was the quote going through my head yesterday afternoon as I tried to annihilate my shoulders in the hopes that next competition season, my Dwight Howard boulder shoulders will arrive :)
Muscle and Fitness
was gracious enough to send me one of their November sample boxes and you guys, I swear the boxes & samples just keep getting better and better! If you are unfamiliar with the monthly supplement program they currently offer, here is a quick overview of the program --> You may sign up to receive 5-7 samples of different products each month. The cost of the membership is $15 a month or $11.25 with an annual membership. Shipping is free and members receive $15 off any $75+ order from the Muscle & Fitness store when they join. If this sounds like something you might be interested, you can find additional information about the program at the
Muscle & Fitness Store
.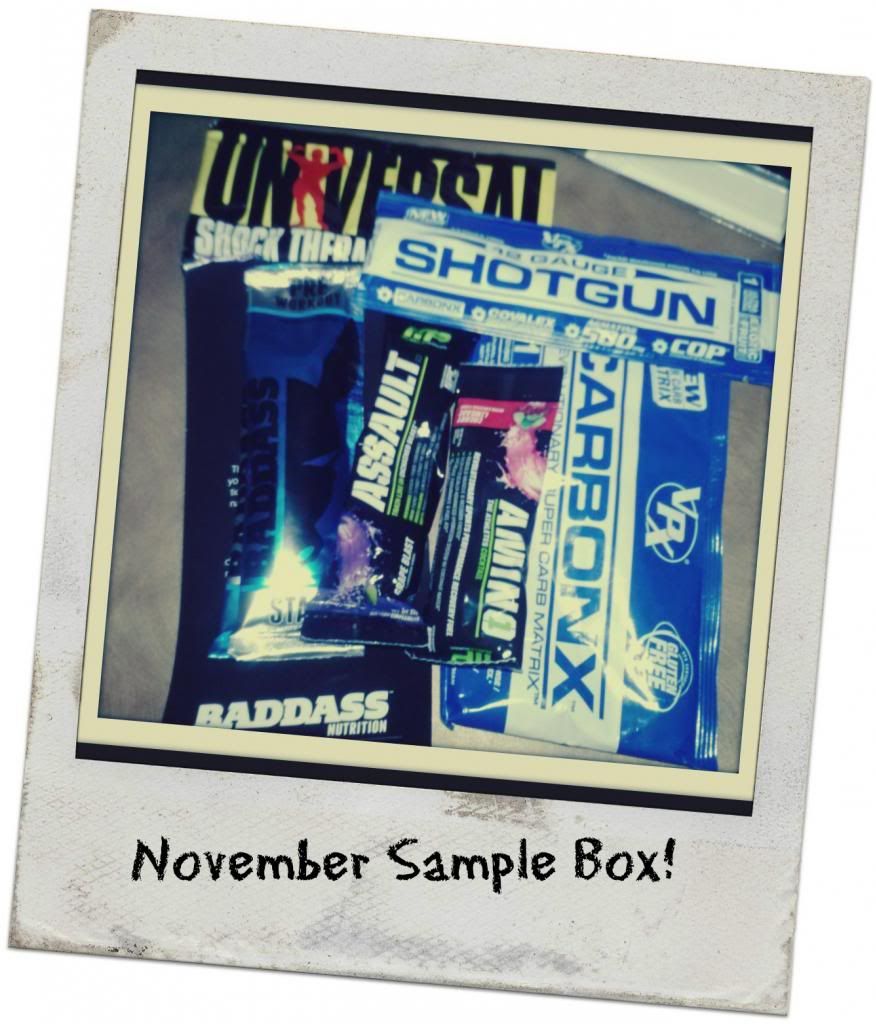 Some of the samples included in this month's box include: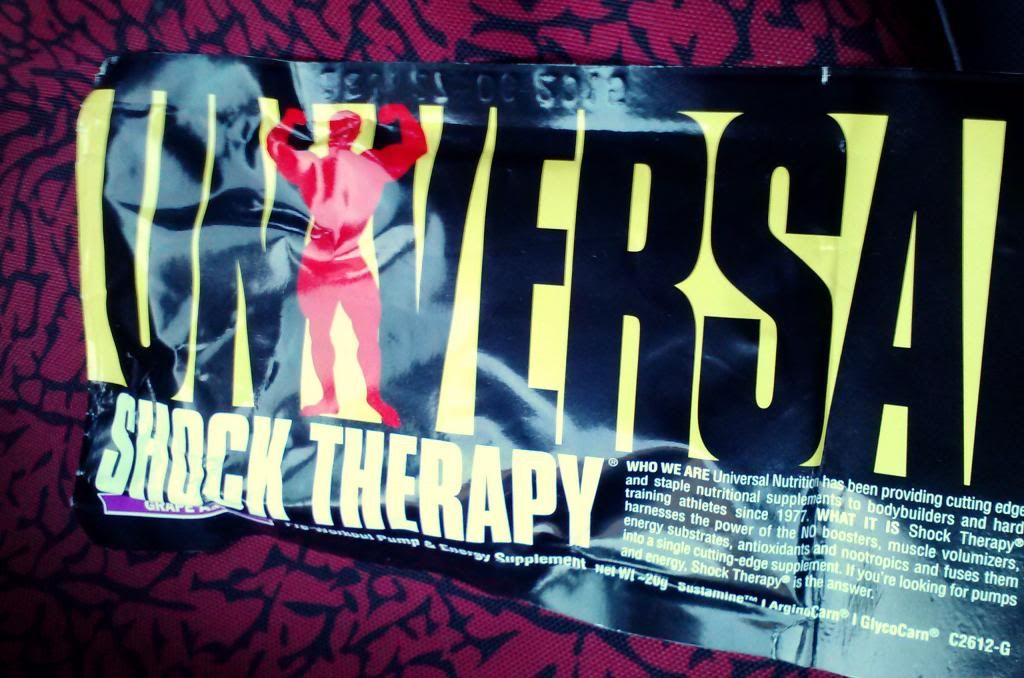 For my "Buildin' Boulders" workout, I decided that I would start with my sample of
Universal Shock Therapy - Grape Ape
. I am going to be honest here, I did not like the taste of this product at all. It was very hard for me to stomach and the smell was a bit strange. It did mix well with cold water and there were few granules left at the bottom of my container after pouring the contents of the packet into water. Even though it was very difficult for me to drink all of the mixture (I don't like to eat or drink things that smell funny), I did finish it all and started my workout a little less than 30 minutes later.
The product description states "Shock Therapy harnesses the power of the NO boosters, muscle volumizers, energy substrates, antioxidants and nootropics and fuses them into a single cutting-edge supplement" so I expected big things from this supplement. I was slightly disappointed when I didn't feel a significant surge of energy, focus, or power at any point after I had taken it. Now, that is not to say that I did not have an incredible workout....cuz I did! Below is the shoulder workout that I threw together with the help of The Boss #2 - try it out and let us know what you think!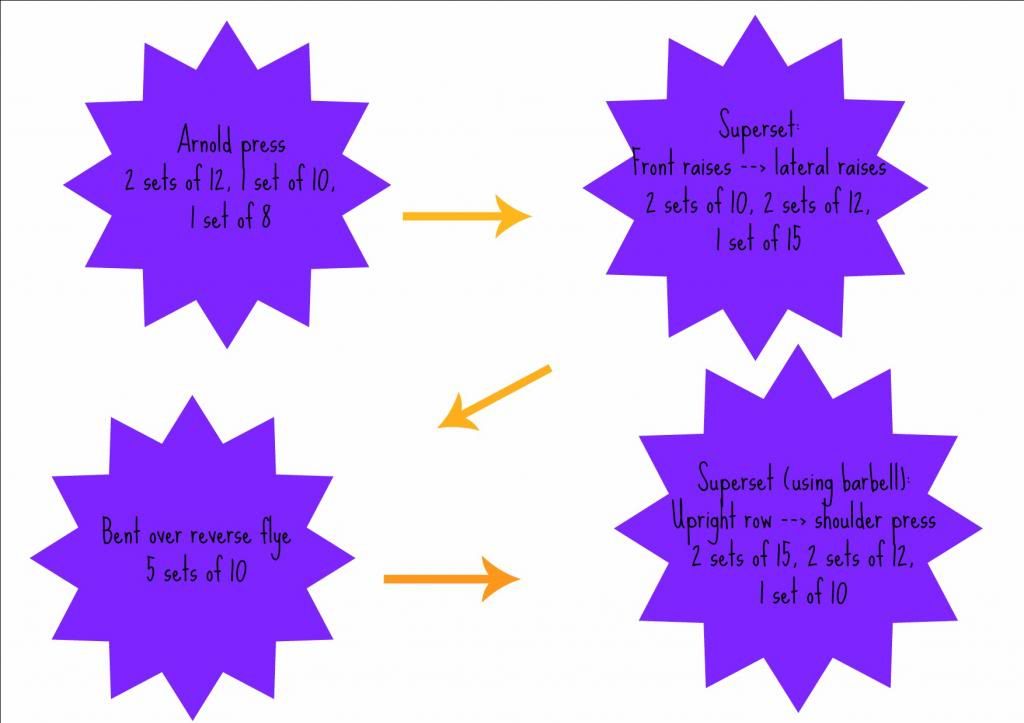 I've sampled some of the other supplements provided this month's box since trying the Shock Therapy sample. I will share my thoughts on the different products and the workouts I did in an upcoming post! I do want to say that this is what I love about the monthly supplement sample box program - the fact that you can try products before fully "committing" to them. Some of the samples I received were awesome and when I need to restock my supply, they will definitely be on my "Add to the Rotation" list. Other samples, like the Universal Shock Therapy, weren't quite for me and I was able to determine that before spending my money on something I probably wouldn't use again. Just something to keep in mind if you're considering signing up for the program!
I received these products free of charge and was given no compensation for this review.
All opinions expressed are my own.