For some reason I have struggled with writing this recap post. I wonder if it's because I have so much to say about this particular show or I had some sort of block.
I apologize in advance if this post is jumpy or doesn't quite "flow" - bear with me!
This particular show was not originally on my 2013 competition schedule. As I briefly talked in my "
This Might Be A Good Time
" post, the team decided I should do this show so I could attempt to re-qualify nationally for the 2014 competition season. Since the decision to compete was a "last minute" decision, Tom was not going to be able to travel with me to Mesa and attend the show. There was a birthday camping trip that he and The Princess had planned that happened to be the same weekend as the show. He and I both knew this camping trip was more important than the show :)
This was the first time I would be traveling to a show by myself! I know many competitors do shows on their own but up to this point I had done 9 shows and Tom had been at each and every one. I was nervous but excited. This wasn't going to be a big deal. I would drive up to Mesa on Thursday, camp out in my room until prejudging Friday night, do the same thing Saturday, and then head home on Sunday.
Making Pro Tan footprints after round 2 of tanning :)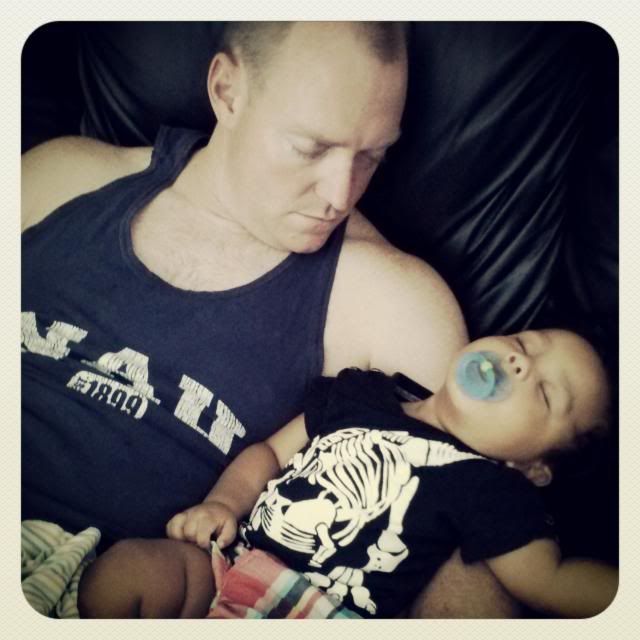 Peak week flew by really. I worked Monday & Tuesday and Wednesday was spent watching my cutie patootie nephew. Our living room was a disaster area! Between all of the stuff for the camping trip and all the things I was packing got my trip, the room looked like chaos!
What didn't look like chaos was my physique. I had made it a priority to trust the process this time around and not stress about the things I couldn't control. I gave myself a specific bedtime and I stuck to it!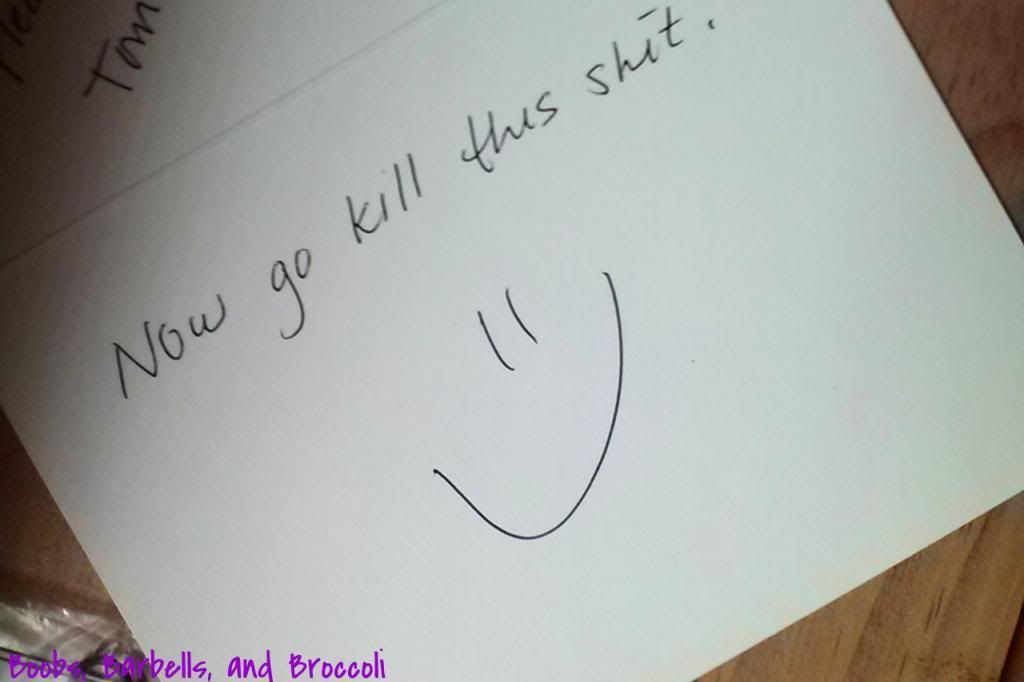 Positive messages from The Boss :)
My favorite line from As A Man Thinketh by James Allen
During my cardio sessions I read "Creative Visualization" or "As A Man Thinketh". In other words, I worked really hard at drawing in the positive and pushing out the negative!
Thursday arrived and before I knew it, Tom and The Princess were driving off and I was finishing up a few last minute chores and double-checking my bags. There were two stops I had to make before leaving Tucson - I needed to hit up Target for a yoga mat and bands for backstage (see my "
Pack It In
" post for a list of what other things I take backstage with me) and I needed to get my eyebrows threaded. Once those things were taken care of, it was time to hit the road!
I headed straight to athlete check-ins (after being stuck in traffic for what felt like hours due to two different accidents) which was being held at a local gym. I pulled into the parking lot , walked inside, saw the line and all of the competitors waiting to check in, and all positivity went right out of the window! I texted The Boss a frantic message about looking like a bag of rocks compared to some of the women I was seeing and she reassured me that I was acting like a complete jackass :)
Due to the large number of competitors, it took awhile to get checked in but while I was waiting I finally meet
Jessica
! She and I connected through Instagram, then began emailing each other, then texting! This show was going to be her first figure competition after competing in bikini last November. She introduced me to her friend Liz and we chatted for a few minutes before agreeing to keep an eye out for each other at the next day's athlete's meeting.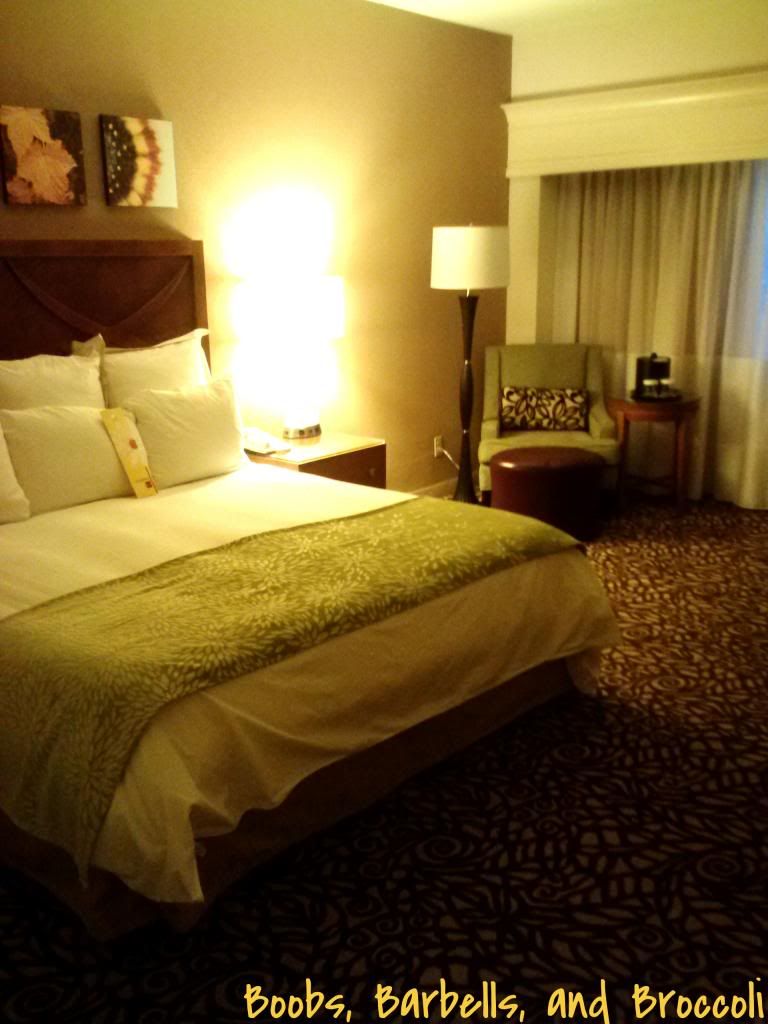 My home for the next few days
My hotel was about a 35 minute drive from the gym and it was close to meal time. I ate my last meal in the car and tried not to freak out about all the beautiful bodies I had just seen. Once I was checked into my room and had dragged all my stuff from the car upstairs to my room, it was time to send pics to The Boss. My hotel room did not have the best lighting so I resorted to standing on the toilet seat and taking pictures of the bathroom mirror :) I changed into my jammies and called it a night.


The view from my room on the 9th floor!

Friday morning I woke up feeling less overwhelmed and I decided that I was going to be as still as possible. I kept the curtains closed, only got out of bed for meal time and potty breaks, and alternated between napping & watching television. Before I knew it, it was 3:30 and time to start putting my face on.



I sent one last picture off to The Boss and headed over to the venue. The expediters and show promoter talked for a bit and then we were being called up by our divisions and height classes. It turned out that they had to do some shifting of classes based on who was competing so instead of competing in Class E, I would be competing in Class D. With the modifications made, Jessica & Liz ended up being in my class as well!
One of the few backstage pictures I uploaded to my Facebook page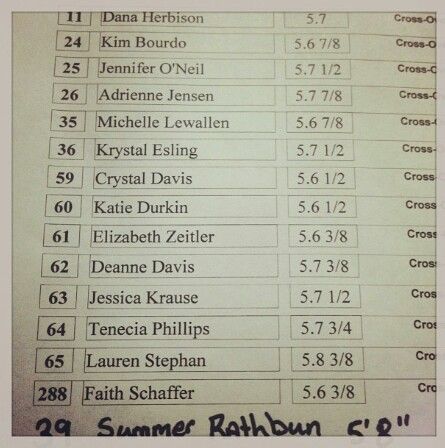 Figure Class D

I stuck with my routine and found a small corner to put down my mat and put up my feet. Figure was close to the beginning of the show so I knew I didn't have long to wait before going onstage.
While waiting to go on, I met another competitor that I had connected with on Instagram. (Hi
Kristel
!) It was her first competition and we chatted about various things like when to glue yourself into your suit, when to glaze, when to pump up, etc. Before I knew it, Teen Figure was being called and that was my cue to start pumping up and put the last finishing touches on my face.
As Class D lined up, I grew more and more nervous. I was antsy and couldn't keep still. Luckily I had brought my bands downstairs with me so I continued to pump up (I wanted to keep my shoulders full) in addition to doing push ups against the wall. As we lined up behind the curtain, I was struck with overwhelming nausea. I told Jessica that I thought I was going to throw up! She chuckled and told me that I was an old pro so I shouldn't feel nervous. I was crouching down, praying that I wouldn't throw up when it was time for us to walk out. As I straightened up I told myself "It's time to do the damn thang!". The second I walked past the curtain, my nervousness went away and a smile came across my face.
Our class consisted of 15 competitors so we were put into 2 lines. As the first line of competitors "presented" themselves to the judges, I along with the remaining competitors stood off to the side of the stage. I have read on various forums that even if you are not standing directly in front of the judges, pose as if you were. I made sure to stand up straight (Tom always scolds me for slouching), pose like my life depended on it, and smiled until my face hurt.
It was our turn to pose in front of the judges and the head judge ran us through our quarter turns. I remember thinking "chest up - no slouching!" and when we did our back poses "wide! pose wide!!" and "feet together! pop that booty!"
The head judge thanked us and told us to go back to our spots. I started to walk back to the side of the stage when I heard the head judge say "We would like to see..." I wasn't quite to my original spot when I heard "Number 64". I remember saying "oh...ok!" out loud (lol!) and I walked to the line I had just left. The position I was standing in, facing the judges, was second from the right or what is usually assumed to be 4th place. I was happy about where I was standing as we went through out quarter turns. If I could stay in this spot and not get moved to my right, I might be in the top 5.
The head judge then asked "number..." and "number 64" to change places. I thought "64? That's me!" and I moved to my left.
Now I don't remember how many girls were to my left or to my right. I just remember being excited about being moved to the left because that had never happened before. We went through our quarter turns, girls were moved but I remained in the same spot, and we did our quarter turns again.
As we hit our back pose, we waited to hear "quarter right to the right" and it didn't happen so we posed and posed. After what felt like 20 minutes, we heard the magic words and we continued on with the turns.
When we faced the front, we were asked to hit our modified pose and there we stood for at least a minute or two. The the head judge thanked us and second callouts began. As second callouts were taking place, I remember being excited about the possibility of making top 5 while at the same time feeling sadness that Tom wasn't in the audience.
After the judges thanked our class and excused us from the stage, I walked back upstairs to check on Kristel. After getting her into her suit and glazed up, I realized I had hit a wall. I gathered my things, found my car, and was on a mission for a burger (minus the bun) or a carne asada burrito!

I sat in my car texting The Boss and The Boss #2 about making first callouts. I found a burrito shop and then made my way back to the hotel. I attempted to wash off my drag queen makeup, put on my jammies, and checked my phone. I had a message from Crissy my sister-in-law and it was a cute picture of The Princess sitting by the campfire eating a hot dog. I sent a picture of me taking a bite of my burrito to her and then sat in silence.

I was a mixed bag of emotions. I was happy that I had possibly placed in the top 5. I was sad that my family was having fun elsewhere without me. I was scared that maybe I hadn't done as well as I thought. How was I ever going to get to sleep?

I've babbled long enough so I will stop here. I promise to finish the in part 2...before 2014 :)