In my "
Final Decision
" post, I shared with you some of my last season
shit show
drama
events. I let y'all know that while I had started prepping for a fall show, a decision was made to end my prep and focus on an off-season.
My bedazzled suit and 5 inch clear heels were packed away and my focus shifted from getting show lean to other things.
I am now about three months into "Operation Physique Overhaul" and I have to tell you, off-season is not as horrible & squishy as I thought it would be! :)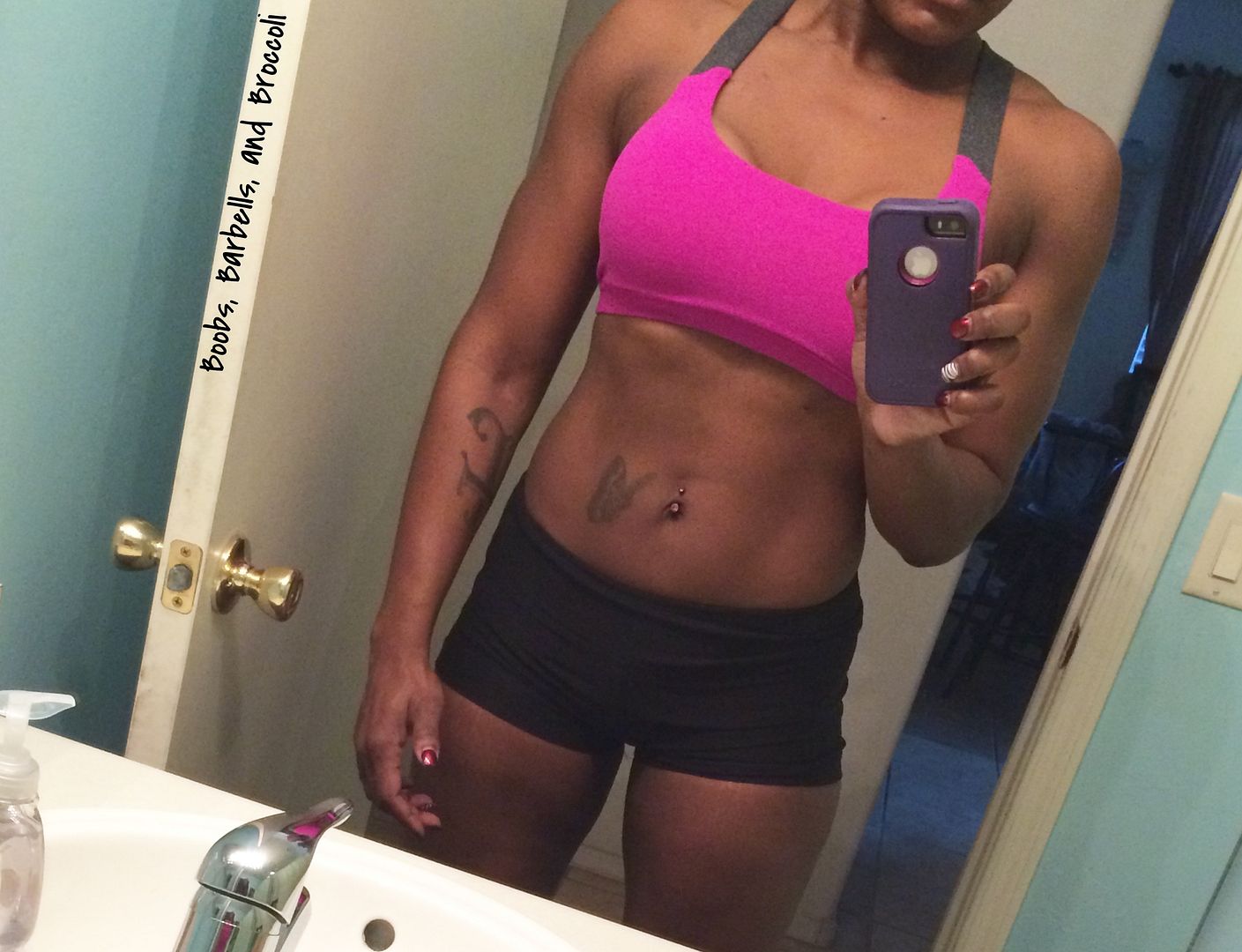 My off-season body....
At the beginning of my off-season, my coach explained to me what some of my goals were going to be. Some of these goals were about physical improvements like adding width to my back, working on my glute & hamstring tie-in, building my chicken legs (my words...not her's! lol). Others were focused on working on my mindset and helping me stop comparing myself to others & recognize my potential/strengths.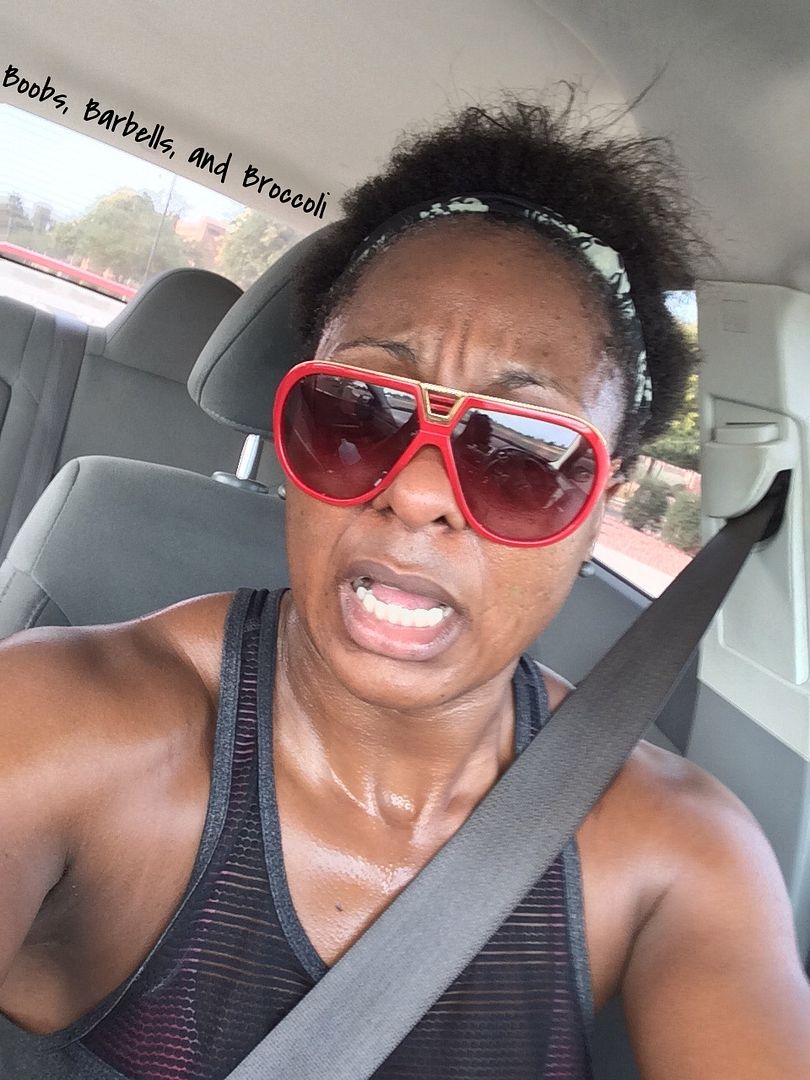 How I felt after my first official workout with my coach -
whose idea was this?!?!
Checkin' on my booty gains.... #cakecakecakecake
Working on improving my physique has been fun, challenging, and at times brutal. I love the workouts that I'm receiving. I love that I can drive up to Phoenix to train in person with my coach (even though I'm pretty sure she's trying to make me throw up, cry, die, or all of the above...lol). The in person training is a great time for me to ask questions, have my form corrected, learn about my body and what things I should be looking for/feeling as I'm doing a particular exercise, and more.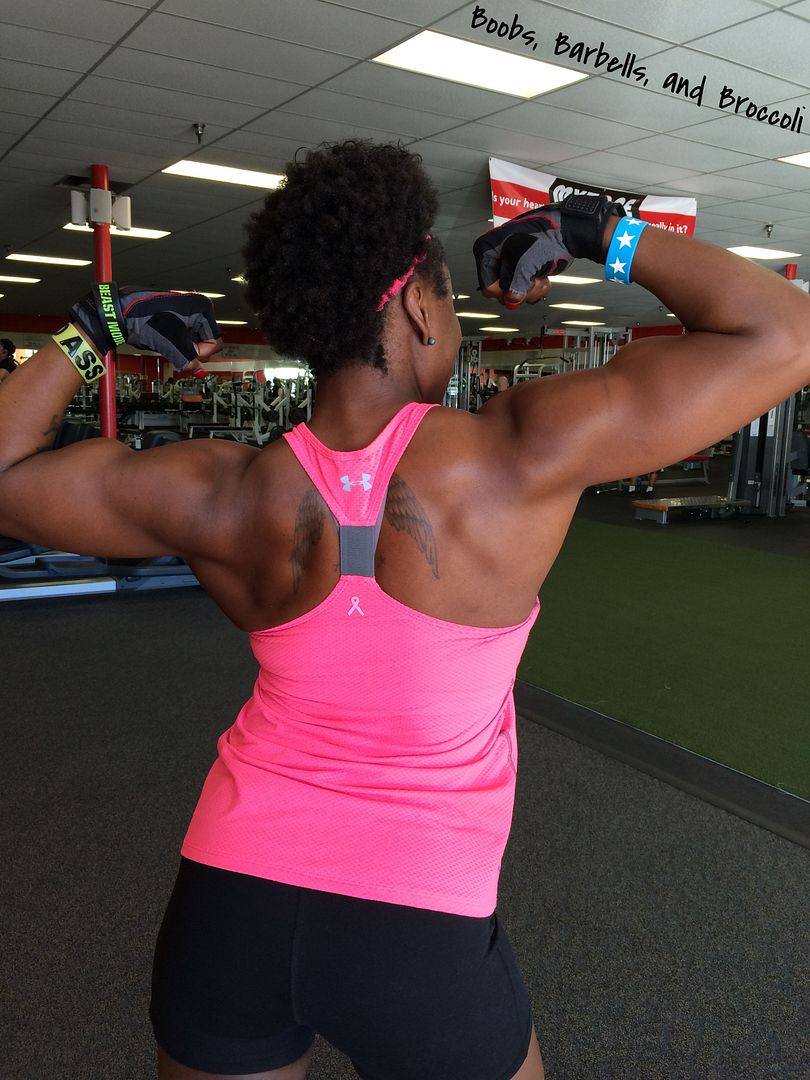 Am I growing??? :)
At the start of all of this, my metabolism was a bit sluggish so my body was not responding to the work I was putting in. I will be honest when I say I was feeling frustration about things not happening the way I felt they should be or as quickly as I wanted to. I was told to be patient and give my body time to get itself back in order. I made a conscious decision to throw out my timetable, focus on working my plan day in & day out, and let my body do the rest. I am very happy to say that I have received very positive feedback from my coach about the progress I'm making (a compliment or two may have been given....score!) - #happymeathead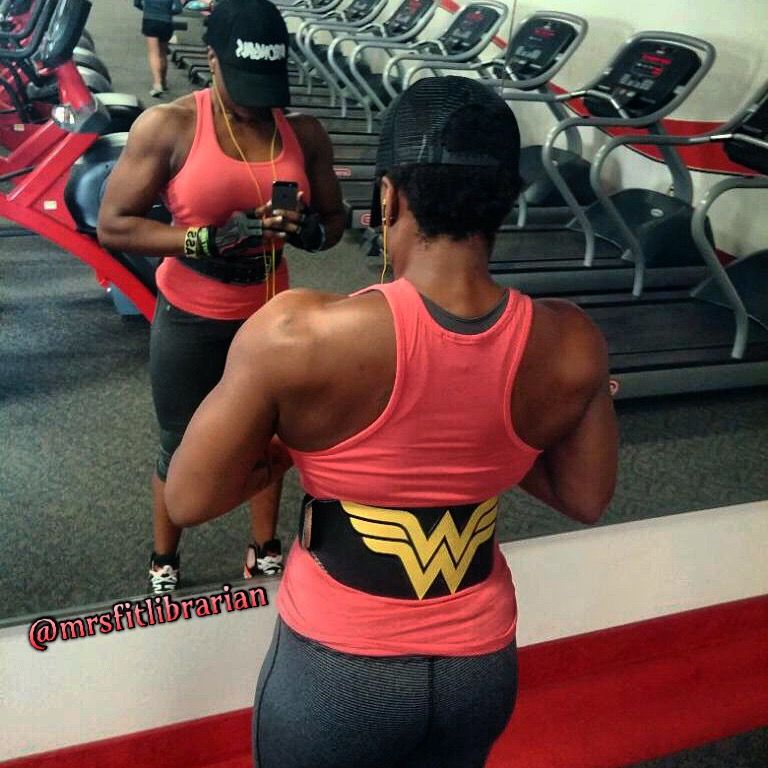 The Mister caught me taking a selfie :)
Check out my cool lifting belt that he made me for Christmas!!


What I looked like after my first 2 hour spin & battle ropes class!
My daily schedule hasn't changed just because I'm not in contest prep. Most days I wake up between 3:45 - 4:00am and will be in the car heading to the gym no later than 4:15am. I work out until about 6:00 am, head back, put my mom & wife hats, and then head to work. In addition to my weekly lifting & cardio sessions, I have started attending a Saturday morning spin class at my local YMCA! It's from 8:15 am - 10:15 am and we do battle ropes at the end of class! I know the instructor from the library and he had been
challenging
taunting
encouraging me to attend his class for quite some time. When I was told I needed to start spinning, his class was the first one I thought of and now, I can't live without it!
This has been an incredibly interesting time for me - signing with a new coach, officially being in off-season, setting lofty goals for 2015, trying new things, etc. I am thankful that my body continues to put up with my rigorous training and that I have remained healthy & injury-free. I am excited about the journey I am on and what is to come.
2015 is going to be the year of badass - I just know it!