Y'all know that I love food and that I am basically a fat kid at heart, right??
#LaOffseasonLoca has been really awesome in that I have been able to try different foods and work at being more creative with my meals. This is why I was incredibly excited to have the opportunity to review a new
Flatout
product that hasn't even hit shelves yet!*
*keep reading for a coupon to purchase Flatouts wraps and pizza crust!
Goodies!
Right before I headed to L.A. for TheFitExpo, a package of goodies arrived at my door from Flatout. I was so excited to see what they had sent, I took the box with me to work so I could open it there :) What I had received was packages of Flatout's new line of high protein, low carb flatbread wraps. They generously sent me two packages of each of three new flavors they will be launching. The three flavors are:
Core 12 - this is their original wrap recipe made with chickpeas
Red Pepper Hummus - also powered by chickpeas
Sea Salt & Crushed Black Pepper - brought to you by navy beans


I left early Thursday morning and since I knew I had a long day of driving ahead of me, I wanted to make sure that I ate something tasty & filling. Perfect time to try out the Sea Salt & Crushed Black Pepper wrap!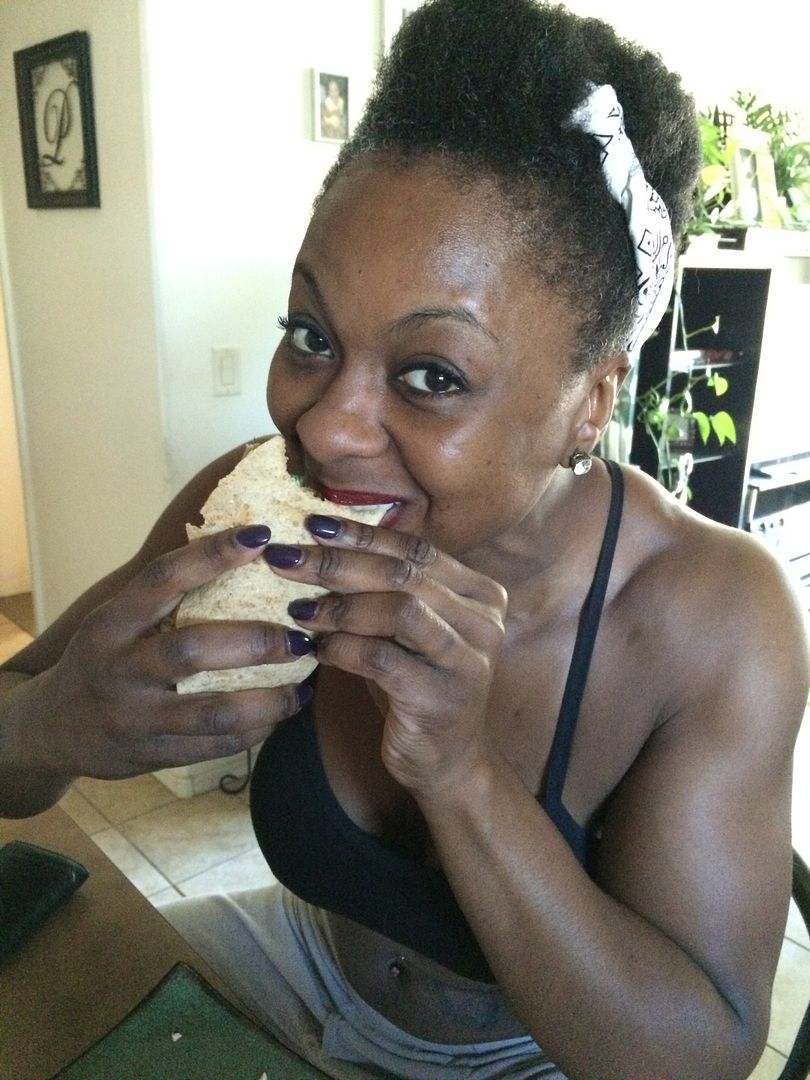 Don't bother me - I'm eating :)
I do not love eggs or egg whites but I am adding them to the "meal rotation" about 2-3 times a week. For this particular wrap, I used 4 medium egg whites. Combining the egg whites with a chicken sausage, a handful of spinach, some goat cheese, and Sriracha made me a do my happy wiggle!
Sunday morning before heading back to the expo, several FitFluential Ambassadors and I were invited to a "First Taste Breakfast" with the amazing folks of
Flatout
. We were able to see the packaging ideas, try out recipes using the wraps, in addition to learning more about the product we were sent.
Interesting pieces of information that I took away from the breakfast:
Beans are high in protein and complex carbs so they can provide you with long-lasting energy.
Beans have more antioxidant potential than blueberries.
Eating beans has been shown to reduce hunger and overall calorie intake throughout the day.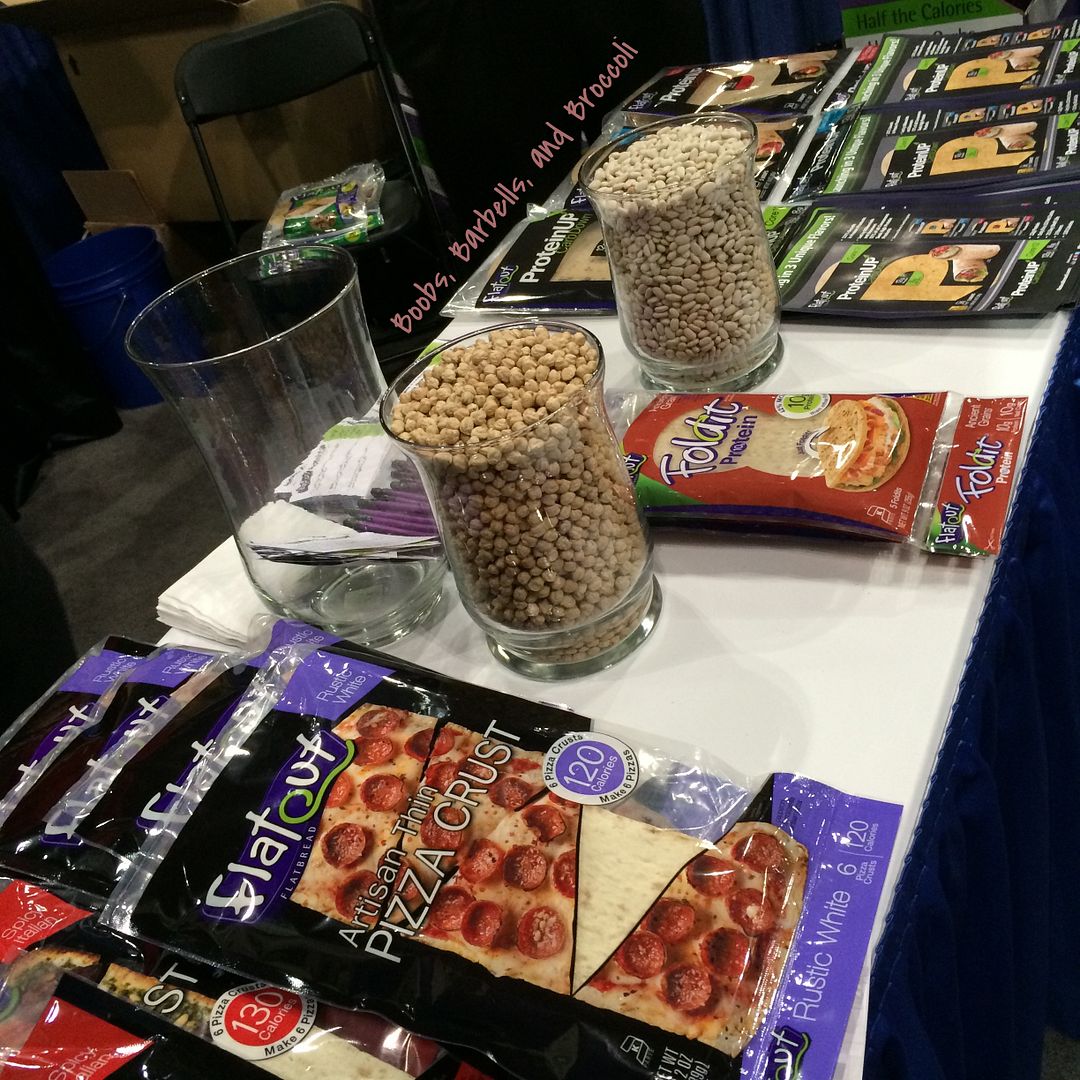 The Flatout table at the #LAFitExpo
When I got back from L.A. and saw The Mister, he asked me about the "tortilla things" on the counter. I explained to him that they were not tortillas but were flatbread wraps and told him I wanted him to try them.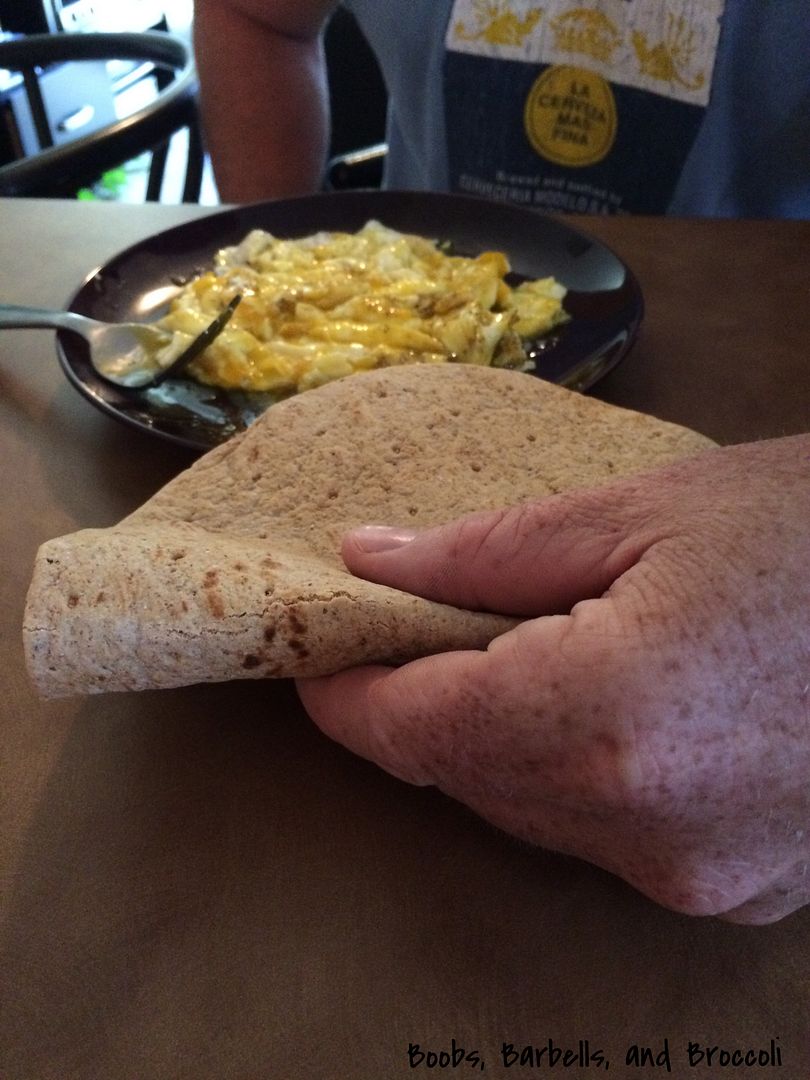 He wasn't feeling extra adventurous that morning so he just used the wrap for one of his favorites, runny icky eggs :) The Sea Salt & Crushed Black Pepper was not his favorite so I told him he
had
to try the Red Pepper Hummus (which is my personal favorite!).
The Mister opted for carne asada, goat cheese, and Sriracha while The Princess and I had a shrimp-lentil-brown rice-olive oil concoction I threw together. Y'all know I'm not one for b.s. so when I say that my family is a big fan of these wraps, it's the truth!
Here are some recipe ideas for you to keep in mind when you buy your first set of wraps ;) and while ProteinUp won't hit the shelves for another few weeks, you can still experiment with the Flatout wraps and pizza crusts. Here's a coupon to use when you go shopping!
https://www.hopster.com/offeres/flatout/13072852/1
I still have more wraps to use so....here's my question for you....what recipes should I try next??
This post is sponsored by FitFluential on behalf of Flatout.