Happy February! How fast did January go?!?! I swear Christmas was just here and I was enjoying opening presents & chomping on candy canes!
I'm extremely excited to share with you guy that I will attending the TheFitExpo in Los Angeles this weekend! I, along with several other FitFluential Ambassadors, have been chosen to be a part of the Social Media team covering the event!
Now, y'all know I love when fitness-minded individuals converge and take over a city. I mean...do I need to remind you of Olympia weekend and all of the shenanigans, supplements samples, and celebrity sightings that took place??
From my fb page -
Steve "The King Snake" Kuclo!
From my fb page -
IFBB Figure Pro Kim Jones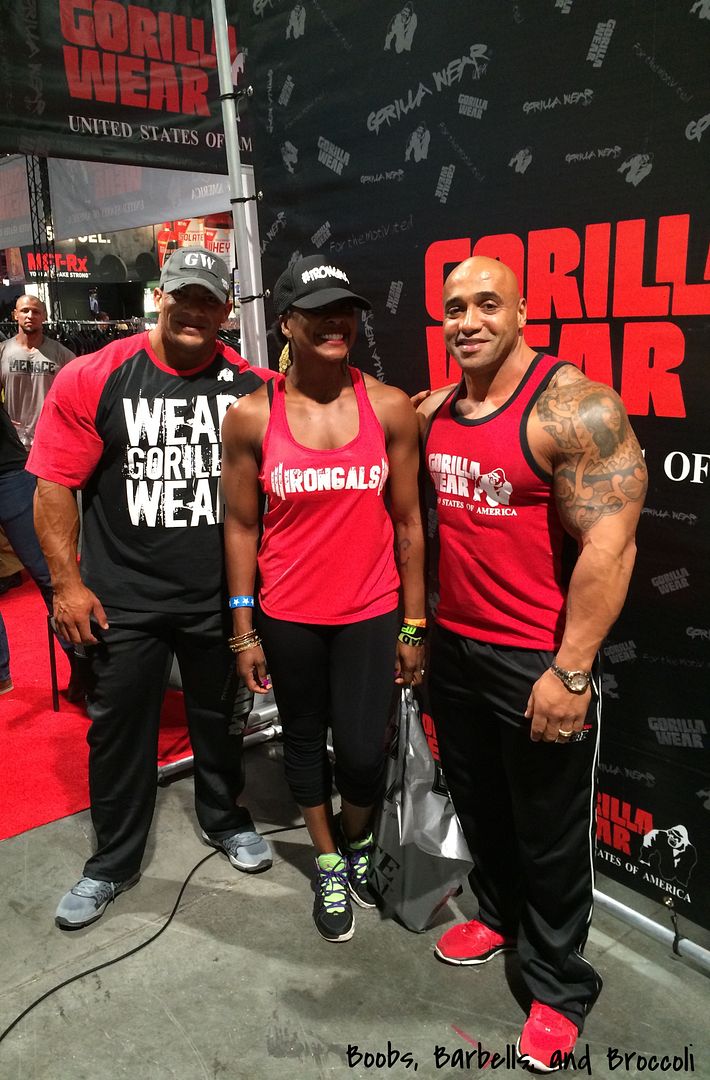 Big Ramy and Dennis James made me feel super small!
Nate, the Official Cookie Monster! The man is supa' gorgeous in person!
There are so many things that I am looking forward to seeing at TheFitExpo. I have actually started planning out my days hour by hour. There is going to be so much to see and I don't want to miss any of it!
Saturday's agenda includes the Strongman Competition, Elspeth Dana & David Morin "Cooking with Protein" which will be presented by Team Dymatize, "My Favorite Protein Shake" with Lita Lewis, the Iron Man NATURALLY Bodybuilding, Physique. Figure, and Bikini competition, and the Bodyspace Spokesmodel Awards.
Sunday I am going to to try and attend the seminars with Dexter Jackson, Dennis Wolf, and of course....the love of my life...Phil Heath! I would also like to make time for the USPA American Cup Powerlifting Championship.
The tentative schedule that I've made for myself can definitely change because each time I look at the
Schedule of Events
I find other interesting seminars, competitions, demonstrations that I want to attend!
Who else will be there?? Who is trying to decide if they're going?? You know you want to go! A weekend pass for the expo is only $40 and can still be purchased
online

.
I would love to meet up with any folks going. Maybe we can
stalk
look for Phil....or treat-or-trick at the expo booths (Nubreed, MuscleEgg, and others are calling my name!)...or just people watch!