Hey everybody!! Welcome to 2013! How is this year treating you thus far?!? I have been fighting cooties since a little after Christmas but other than that, I have no complaints!
I have been really enjoying my off-season...in fact, I might be enjoying it more than I should...lol!! Here are a few pictures of what my life is consisting of these days (and I can tell you it's not the gym, veggies, or cardio equipment!)
Because every librarian should wear reindeer ears at the Reference Desk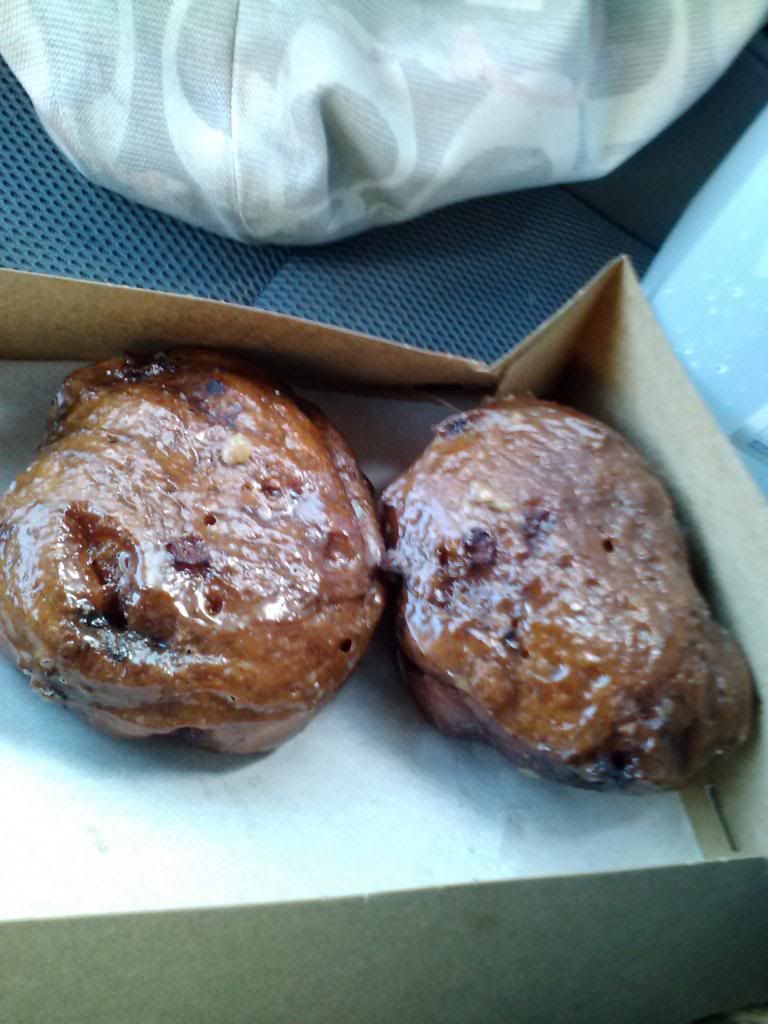 Apple fritters from my favorite bakery, Le Cave's
Kissing my nephew as much as possible!
Dark chocolate pomegranate bites, vitamins, and my favorite magazine :)
Lulu's Shake Shoppe is only a 5 minute walk from my library! Woo hoo!!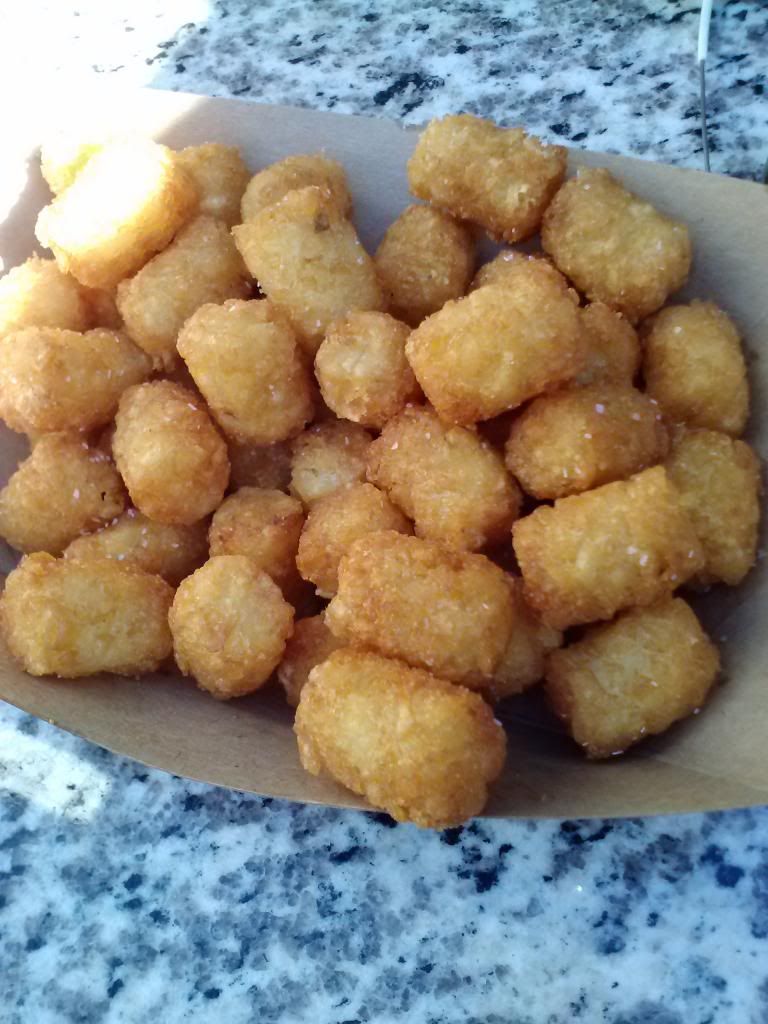 The tater tots that accompanied my Nutella Reese's Peanut Butter Cup shake!
In enjoying my off-season and purposely forgetting the goal of "Operation Lean Mean Machine", I have put on about 10 pounds in the last few weeks. I am being completely honest when I say that I am squishy and happy...lol! I love not eating from a set plan, being "confined" to certain foods, and skipping workouts. But I also love seeing my abs, shoulder veins, and not feeling like my belly is oozing over the tops of my pants.
When I checked in with The Boss #1 over the weekend and told her what my weight was, I received a three word text back from her. The text read "Reel it in" and nothing more.
I thought, "Damn it! I'm in so much trouble!!" but after a few more texts, it was clear that I wasn't in trouble but she was putting me on notice. Yes, I could still enjoy tater tots, apple fritters, and Mexican Hot Chocolates but I was not allowed to skip workouts. My soft ass needs to be in the gym at least 3 times a week and there definitely needs to be some cardio in there!
So, meals were prepped today...thank God for the Dollar Store by my house where I scored asparagus, spinach, brussel sprouts, and lentils...but I digress....and Tom (aka The Boss #2) & I will be hitting up the gym for 5 am workouts Monday & Tuesday morning.
You might be thinking to yourself, "It's your off-season. What's the big deal?" The answer to that is -->
Yep, it's the Excellent Adventure is going to be a huge deal. No, I'm not telling you what it is quite yet...be patient! :)