This will surprise a lot of people but...I cry. I'm serious. This is not a joke.
There have been some things going on in my life that I've been working through. I have been using the guidance and affirmations from
Creative Visualization
to help me and I was feeling like I was making progress.
Then this happened.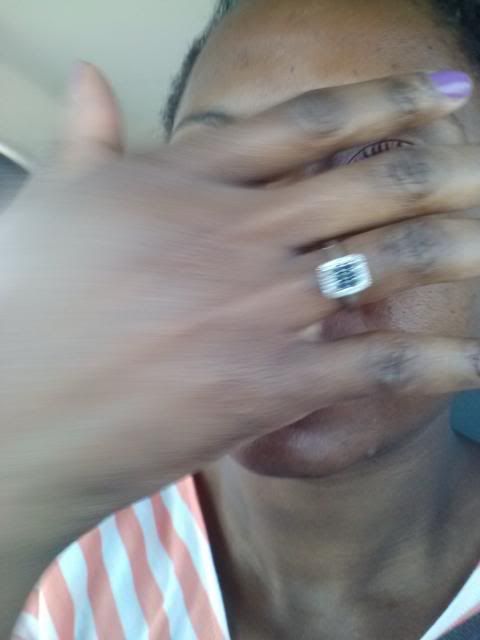 Yep, that's me crying in the car this morning on the way to work. I was feeling a bit off when I went to bed last night and hadn't quite shaken it when I woke up. After getting The Princess off to school, I sat & wrote down some of the affirmations I wanted to focus on today. One of these centered on being happy and not letting how other people treat me negatively affect my day, life, and emotions. I told myself that I needed to focus on the positive things in my life and push out the negative. I grabbed my things and headed out the door.
Three minutes into my drive, this song came on and the water works began.
I took off my sunglasses and said out loud, "What in the world is going on?!!?" No one answered me (of course...lol..) and the tears continued to fall. I contemplated pulling over so I could get myself together but decided against it. As the song ended, so did the crying. I thought, "I must be PMSing or something. This is so not like me."
Then this song came on and the crying started again.
What in the...?!?! Why in the...?!?!
Normally, I would pretend like this never happened but let's be real, it did. Obviously, something in the messages of these songs touched me. I think it has to do with feelings of inadequacy but I'm just speculating here ;)
This is what I do know. I'm human. I cry (even though I really really don't like it..lol) and I'm learning to be ok with letting my eyes leak every now & then :)