Happy Monday, everyone! I had quite the week last week and like I said in my last post, I'm ready for a new month and new start....is it February yet!?!?
At the end of last year, I told myself that I wanted to work on being more social and less of a homebody. I have gone out with my friends (I might be getting too old to stay up so late!) and it's been fun just reconnecting with my partners-in-crime.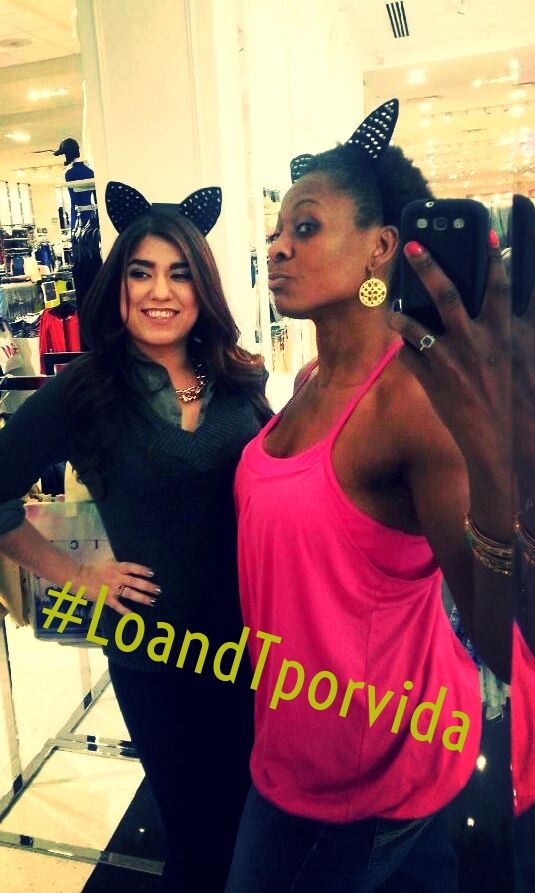 Shenanigans in Forever 21!
My friend Lo and I were both off from work this past Friday so we met up for lunch, shopping, and accidentally on purpose "wrap-up" drinks" at her favorite bar. I spent wwwaaaayyy too much money, laughed a ridiculous amount, and thoroughly enjoyed myself.
Apparently I smelled a fart before Tom snapped the picture... :)
When Tom came home from work on Sunday, we all had breakfast together and then I headed to the gym to get my fitness on. I'm still on a mission (I'm on several missions, if you haven't already noticed...lol!) for that Carmelita Jeter, sprinter, high & tight booty so that's what the focus of the workout was.
I love love love that my gym (
Desert Sports & Fitness
! #TeamDSF) got new StarTrac StairMills! These things are so beautiful, fancy, and still manage to make you want to die :) In addition to spending time on the StairMonster, I hit up the TRX for a few sets of "sweet baby jesus, how much more??".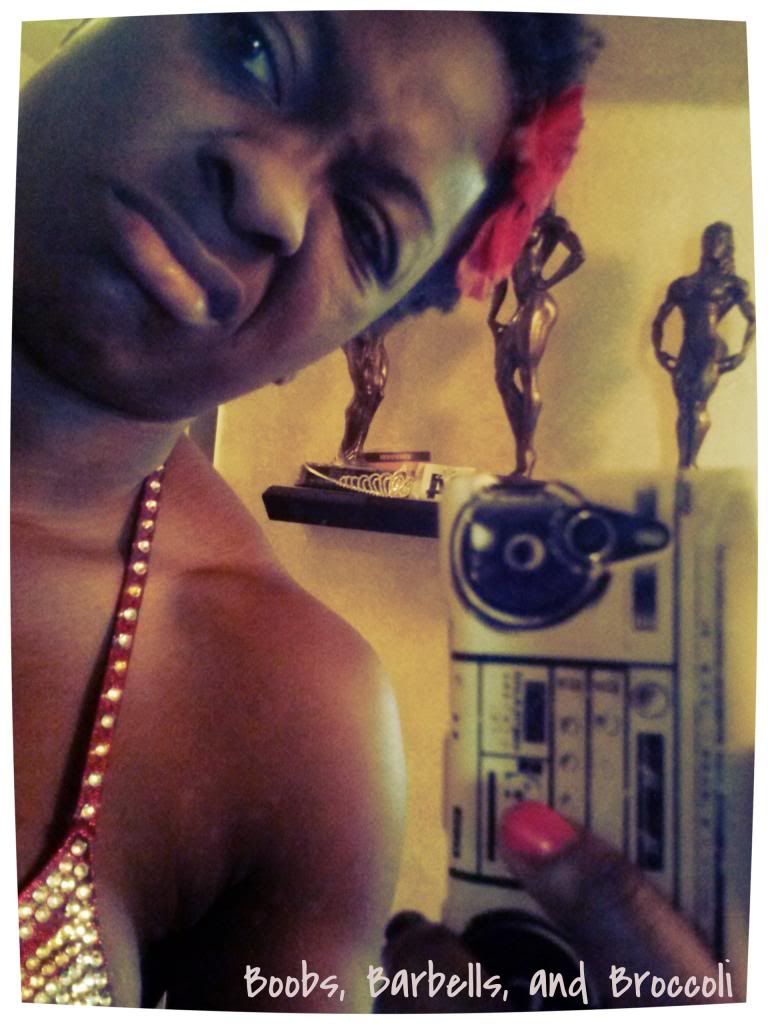 Boo for suits not fitting...but yay for trophies & tiaras...lol!
I haven't consistently been taking progress pictures but last Saturday I
did
put on my suit for a round of quarter turns. I'm not posting any of them here, not because I'm unhappy with them, but because I didn't save them (doh!!). So, I'm sharing a picture below that I took this morning after I came home from the gym.
Am I show lean? Nope! Do I have abs? Uhh....not even close.... Am I happy with my body? If I'm being truthful, most days I am bbbuuuttt there are the days when I want to go on a liquid diet so I can wear a size 2 ;)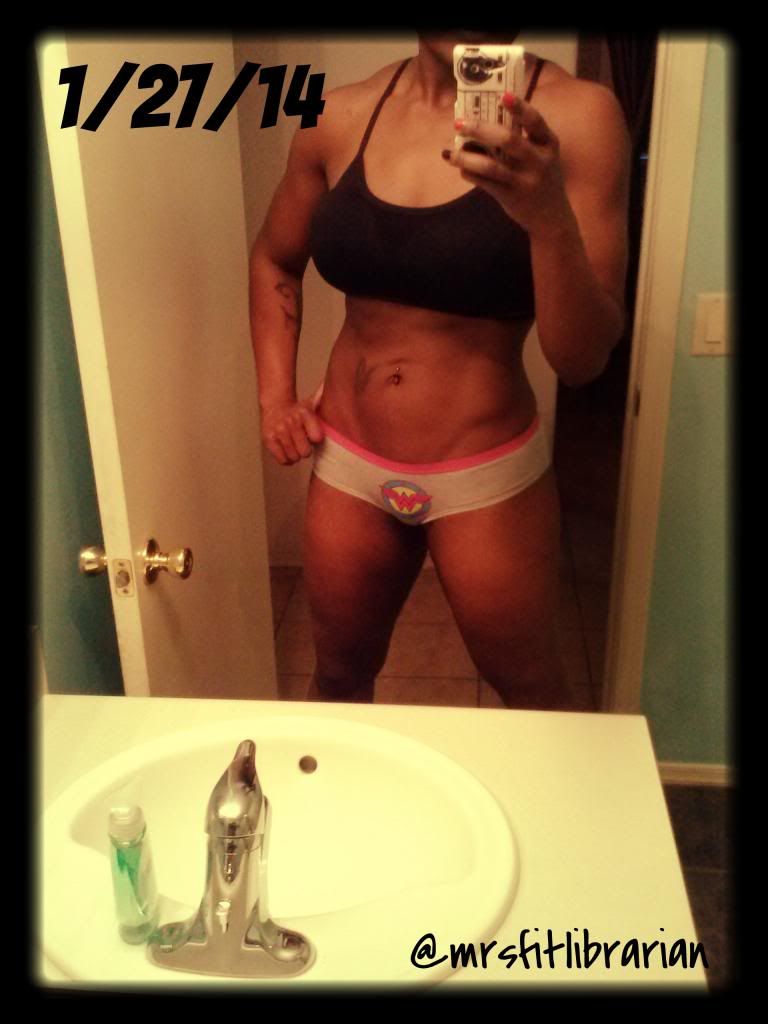 Enough about me! What's going on with you guys?? Fill me in....